What is Udaipur good for?
Winter in India 2013/2014
The train ride tonight was terrible. What do I drive on a Sunday evening of all places? Masses of students on the train who probably have their exams today, plus a number of other people that go to work. It took me 2 hours to get through to my couch.
Finally arrived at the train station, a tuk tuk wanted to drive me into town for 50 rupees. Usually they only want commission from the hotels they bring their guests to. Of course he wanted to drive me to a good, clean hotel that shouldn't cost more than 500 a night. It doesn't cost me anything to look at it ... and it was good, clean and cheap. So now I am well accommodated, even have internet and hot water, a great view over the lake and am satisfied. Of course, there is also noise here, but mostly from boys romping on the street below.
Could definitely imagine staying here a day or two longer, even though I am drawn to the sea.
In Udaipur I even met a nice woman from Lübeck who is actually traveling alone in India and we spent a few days together. However, on closer inspection, the difference in political and social issues is too great to seriously let anything come of it. Susanne (55 years old and good-looking) taught for 2 months as a teacher in the north at a primary school, for which she was allowed to pay 540 €, and is now traveling through India to see something of the country. However, she teaches religion in Lübeck and raves about pilgrimages - what should I do with it as a die-hard atheist and nuclear advocate?
For 11.11. I have tickets to the south, first by bus to Ahmedabad, then 20 hours by train to Goa. Then I want to go to the sea. Will probably rent there for a month.
The sun is beautiful and I have it here all day ... so it was the right decision ...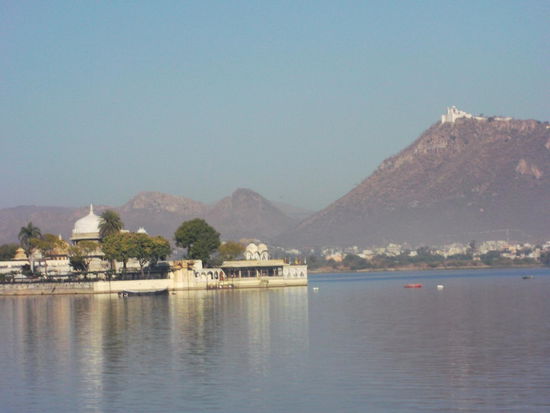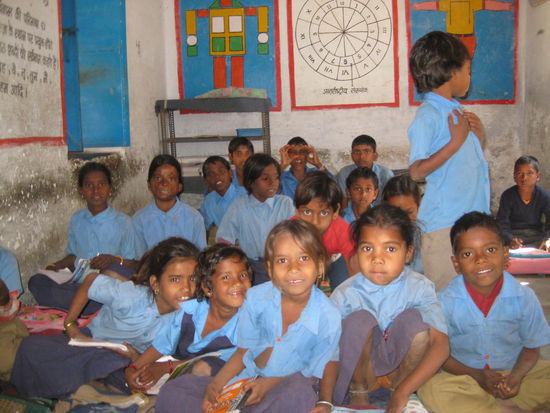 I also went to primary school with Susi. She's a teacher and taught these children a canon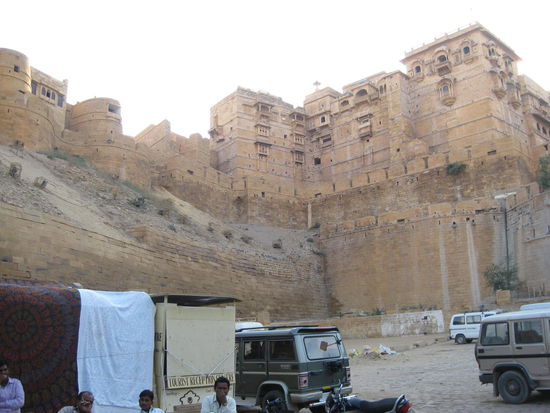 Oh yes ... Rajasthan and its castles.