Which real estate software does everyone use
Real estate software / real estate software comparison 2017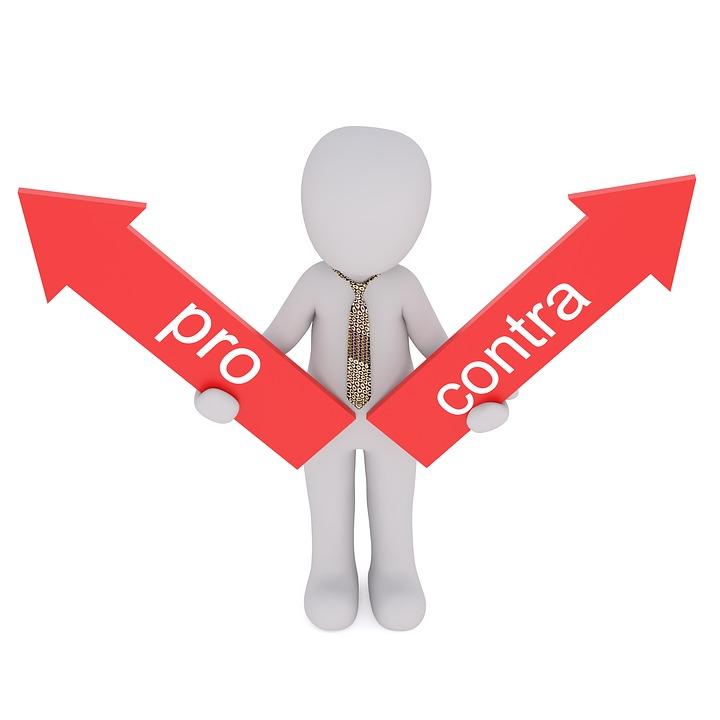 Every real estate agent will sooner or later start looking for suitable real estate software to store the property and customer data properly. The offer on the market is quite large, the prices vary from 20 per month to the mid three-digit amount per month. Therefore, when comparing real estate software, attention should be paid to what exactly the respective providers offer, what is associated with additional costs or what may not be available at all.
First of all, when comparing broker software, it is important to check what exactly are my requirements for broker software. Can I store my real estate offers in the software and transfer them to various real estate portals, something that almost every provider should have in their program. In addition, there are of course various additional functions, a file is created for each property in which the software automatically saves everything that happens to the property, i.e. customer inquiries, telephone calls, viewing appointments, etc. Documents can be uploaded to the properties, which on the one hand are stored internally (for example the brokerage contract between the broker and the owner) or documents can be uploaded that are made available to the customer.
A contact database is of course extremely important. Inquiries received from real estate portals by email should be automatically read out and stored in the database. A link to the requested object then occurs automatically. In addition, it should be possible to create search profiles for customers. The software must then be able to carry out a customer / property comparison, i.e. which customer matches which property in the program. So no more customer contact is lost. An automatic file should also be kept for each customer, which properties are the customer interested in, what are their search profiles, and what has the e-mail traffic between the customer and the agent looked like so far. Has he received approvals, confirmed the right of withdrawal, etc. Good software does something fully automated so that you don't have to enter anything yourself.
An e-mail program should also be available to receive e-mails and send them directly via the software. For example, pre-activated forms such as the right of withdrawal or early commissioning can then be created. The customer therefore only receives access to the PDF exposé when he confirms that he has received the right of withdrawal or, optionally, the early assignment.
A newsletter function is also important so that you don't have to write to each customer individually. The salutation is then filled in automatically, so that only the text has to be added.
Creating your own customer categories should also be possible, so everyone can create exactly the customer base they need. Someone who works a lot with investors will probably create investors as a category and the respective investment volume in sub-categories.
A good broker software should offer the possibility of being able to submit your own exposé templates so that you can work with your existing exposé templates in the future and not have to fall back on the provider's exposés and thus use templates that a large number of other customers will also use.
A calendar is also important in the real estate software, ideally it can be linked to Google Calendar and iCal so that the appointments are mirrored. The calendar should then also offer the possibility to set reminders or to place tasks for yourself or for employees.
In general, it should always be possible to hire employees. So that you can explicitly specify which employee is allowed to do what in the broker software.
360 degree tours, i.e. virtual tours, are currently very much in fashion. Most broker software providers work here with external service providers, which drives up the costs for such functions. A separate 360 ​​degree module was developed for ilogu, its own real estate software, which of course pushes prices well below those of external providers. In the module you can either upload finished 360 degree images and then create a tour. Or you can upload individual images which are then put together to form a 360-degree image. The tours can of course also be password-protected. In addition, the viewing angle is freely adjustable.
Most broker software providers also provide a homepage module. This can be used to create professional websites, depending on the provider. It is important to ensure that sufficient designs are available and that these can also be designed individually so that you do not have the same page as hundreds of other real estate agents. Here the prices fluctuate depending on the provider, with some there is the website free of charge, with others it costs monthly fees.
Basically you should pay attention to the costs when comparing broker software. Is everything already covered with the monthly basic fees or is there a flat support fee? Some providers even charge a set-up fee for new customers, while other providers do this free of charge, of course. The support times should also be clearly marked so that you know when you can reach someone in the company. A test call should show whether you are on hold or have a contact person on the phone. How long does it take to respond to email inquiries etc.
Most providers now also give a price guarantee, since many providers regularly raise their prices, this is sometimes really necessary. The ilogu broker software also gives you a 6-month switch bonus. This means that the software is free of charge for a maximum of 6 months as long as the old contract is still running.
Our own brokerage software ilogu offers all these functions and much more, starting from 19.99 euros / month.