How long do baked fruits keep
How long can my pastries keep?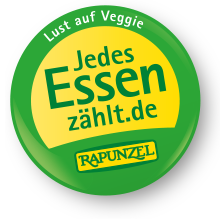 Those who bake with love and decorate with devotion know: the eye eats too. Taste and appearance hold hands tightly when baking, and you want to keep both for as long as possible. The sugar-sweet delicacies need to be carefully packaged so that you can enjoy them again and again ...

Important is:
All baked goods should dry and cool be stored, hermetically sealed in a metal, glass or plastic can.

Goodies from fresh ingredients, for example pralines and confectionery with, for example, vegan cream, butter, etc., should in the refrigerator be kept.

Basically:
The more humid and smaller the pastry, the shorter the shelf life.
A great sample recipe for delicious shortcrust pastry cookies are the sesame cookies from Stina Spiegelberg. You can get the recipe by clicking on the picture.
Cookies & Cookies

Shortcrust pastries & cookies are best stored in a metal tin in a cool place (not accessible to children). A shelf in a dark room is just as suitable as the pantry. It stops thereup to four weeks fresh. Filled shortcrust pastry cookies like rascals absorb the moisture from the jam over time and become a little softer. Aromas develop optimally after 1-2 weeks and then become weaker again.
Cupcakes & cream tarts

If you want to prepare muffins with a cream topping, you should store the small cakes separately from the cream in an airtight place in a cool place. Just before serving, put the cream on the muffin and decorate it. Everything tastes fresh. Muffins should be baked as fresh as possible, they can be stored a maximum of two days. Those in a hurry can also freeze the baked muffins.
Muffins & cakes

Small baked goods such as muffins, mini gugel and financiers can be stored in a metal tin for several days. Fresh fruit reduces the shelf life, dried fruit (such as in fruit bread) extends it considerably. Cake holds in a cake transport box up to four days fresh.


Chocolates & Confectionery

Fresh confectionery should be stored in the refrigerator and will keep up to five days. The proportion of fresh fruit and cream is crucial. Nougat pralines and chocolates with dried fruits, seeds and nuts keep fresh for several weeks.


Doughs and creams

If there is ever a piece of shortcrust pastry or croissant dough left, it can be stored in the refrigerator up to one week store. Doughs with leavening agents should be processed immediately after the rising time and are not suitable for storage. Creams can be stored in a well-sealed container in the refrigerator until further processing. The same applies here: The fresher the ingredients (Cream, butter, fresh fruits ...), the sooner the cream should be eaten.