How does the floor work at ship outlets
The shipyard stay
From January 4th to February 26th we were at the shipyard,
Have "TÜV" done.
Inland vessels are not series-produced vehicles, but rather individual solutions for a wide variety of areas of application, covering many specialist areas. The call for a generally valid TÜV would not help here.
Ships with a length of 20 or more meters or L x W x D of 10 m³ or more and, regardless of their size, passenger ships (for more than 12 passengers), tug boats and push boats, floating devices as well, must be examined and approved for traffic floating systems and floats, if they are to be moved.
A land revision ("investigation on slipway" after) is at every follow-up examination required!
Vehicles generally require a license to drive on inland waterways. This is carried out by different registration offices depending on the type and size of the vehicle. The technical approval of watercraft, ship calibration, the examination and registration of the German inland fleet and floating devices are carried out by the > Central Office of the Ship Inspection Commission / Ship Calibration Office (ZSUK) < noticed at the Waterways and Shipping Directorate Southwest.
That is why we speak of the SUK or land revision. The ship must be out of the water and the bottom is examined for thickness.
This time the floor of the John Barnett is being examined to see whether it meets the requirements.
To do this, the company> ED-Line

Here are the pictures from the transport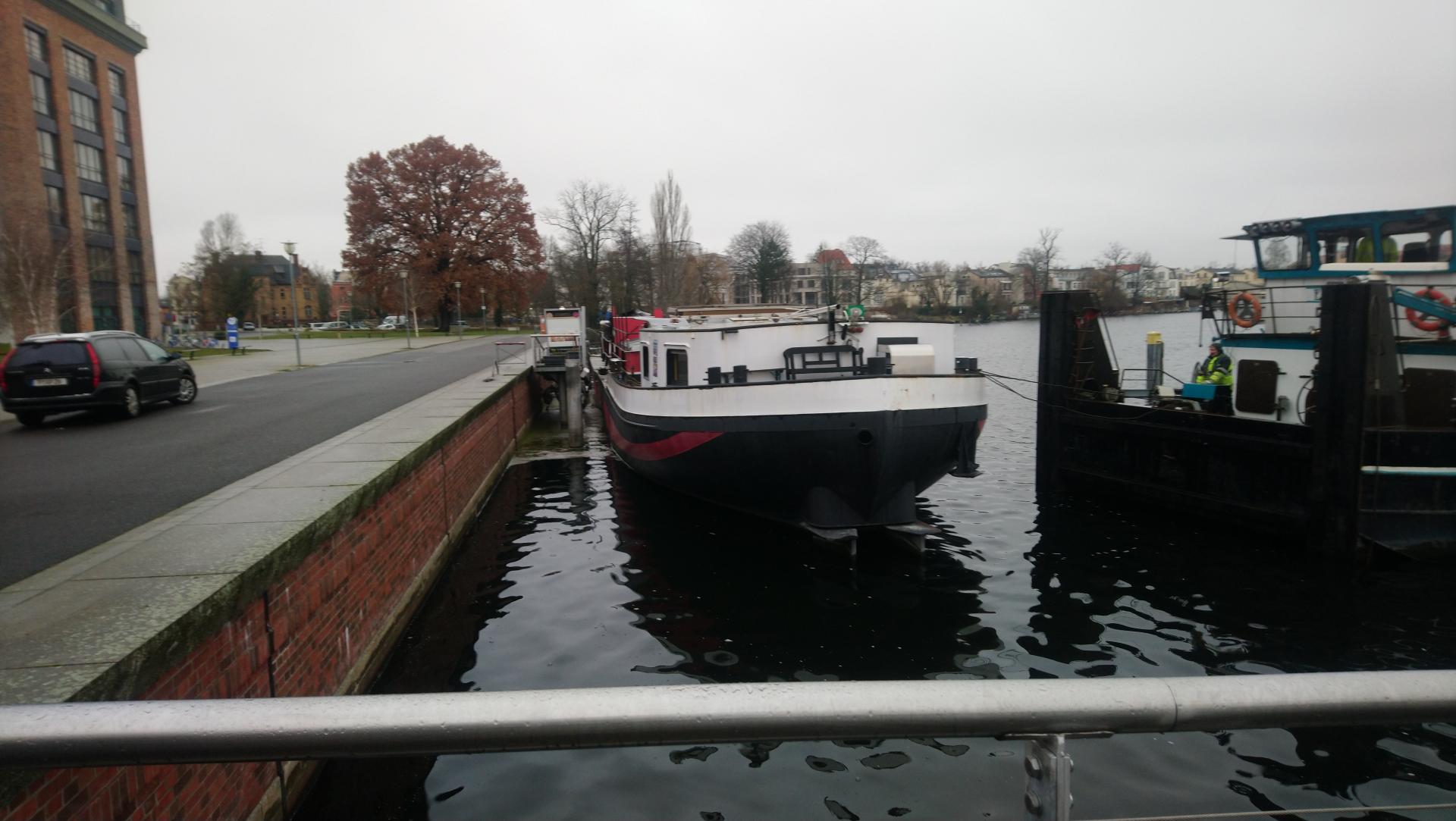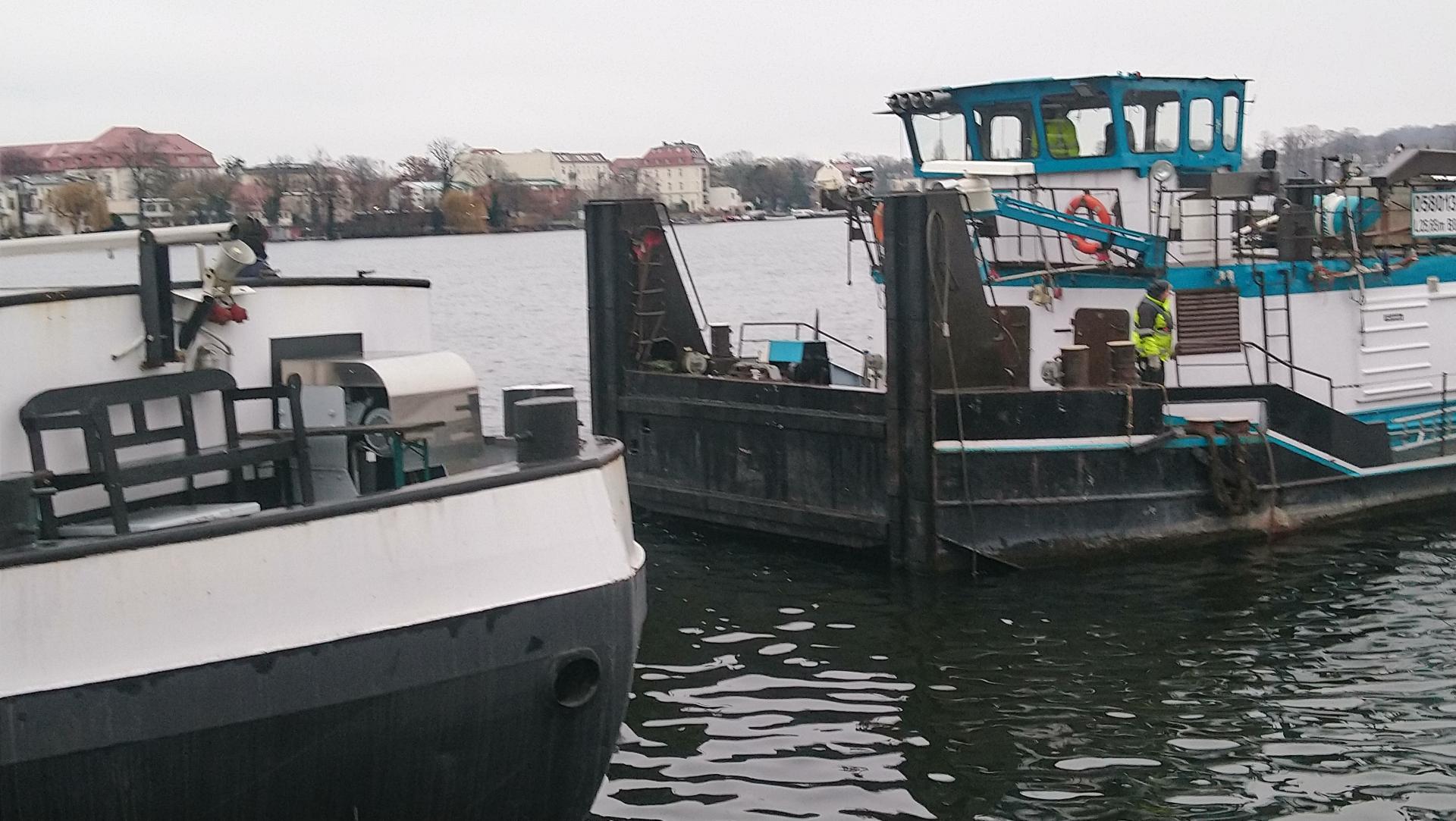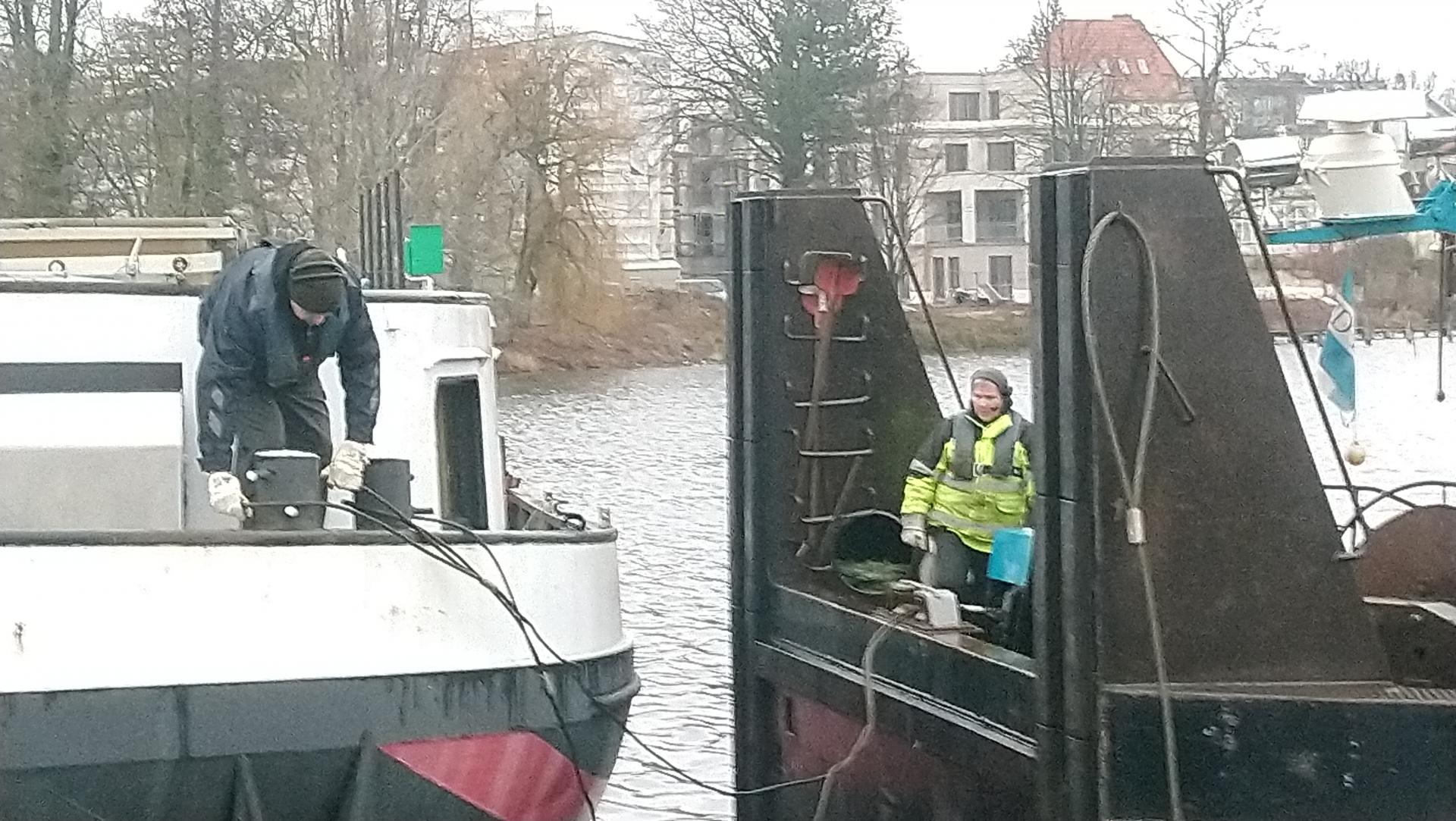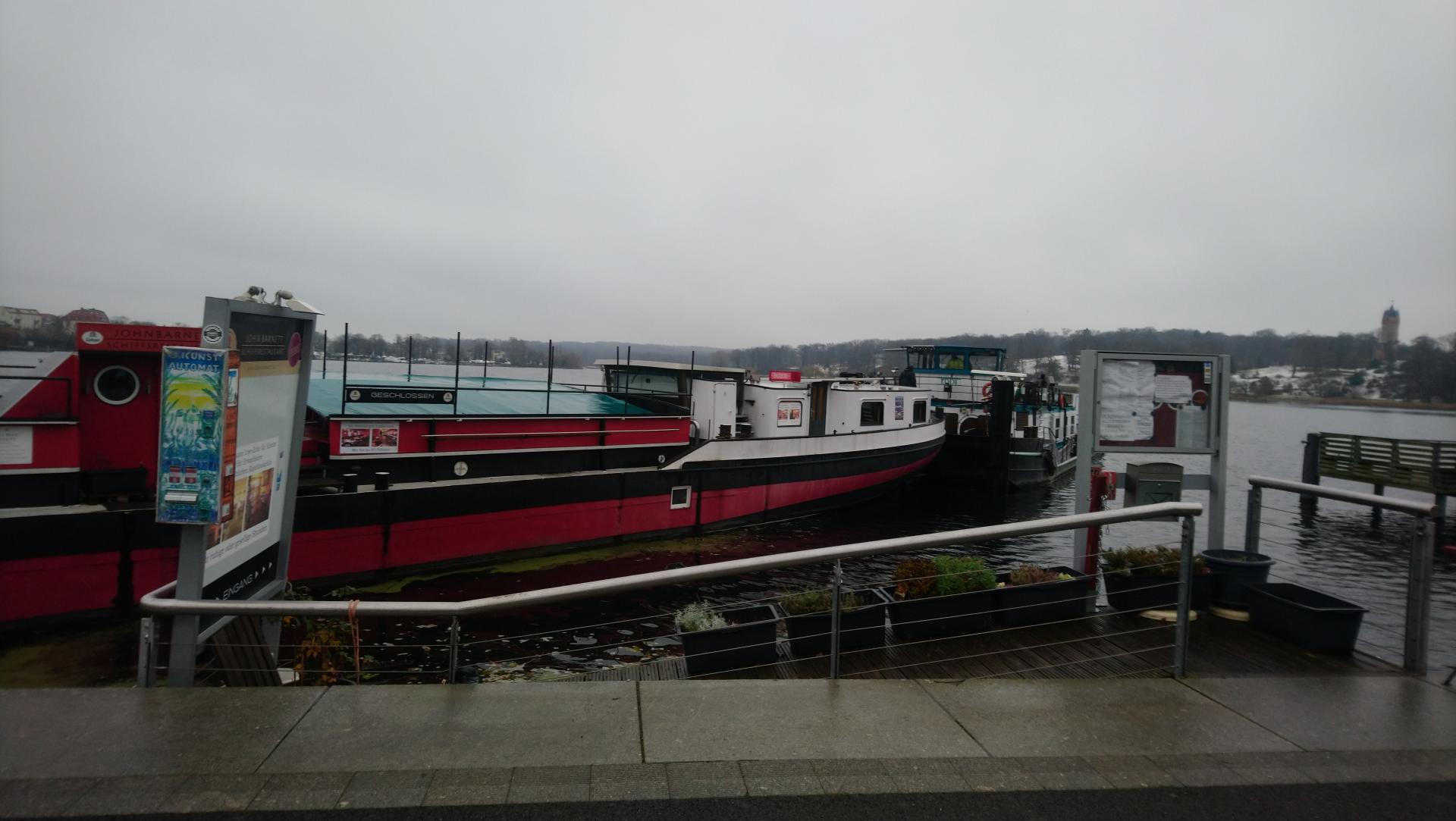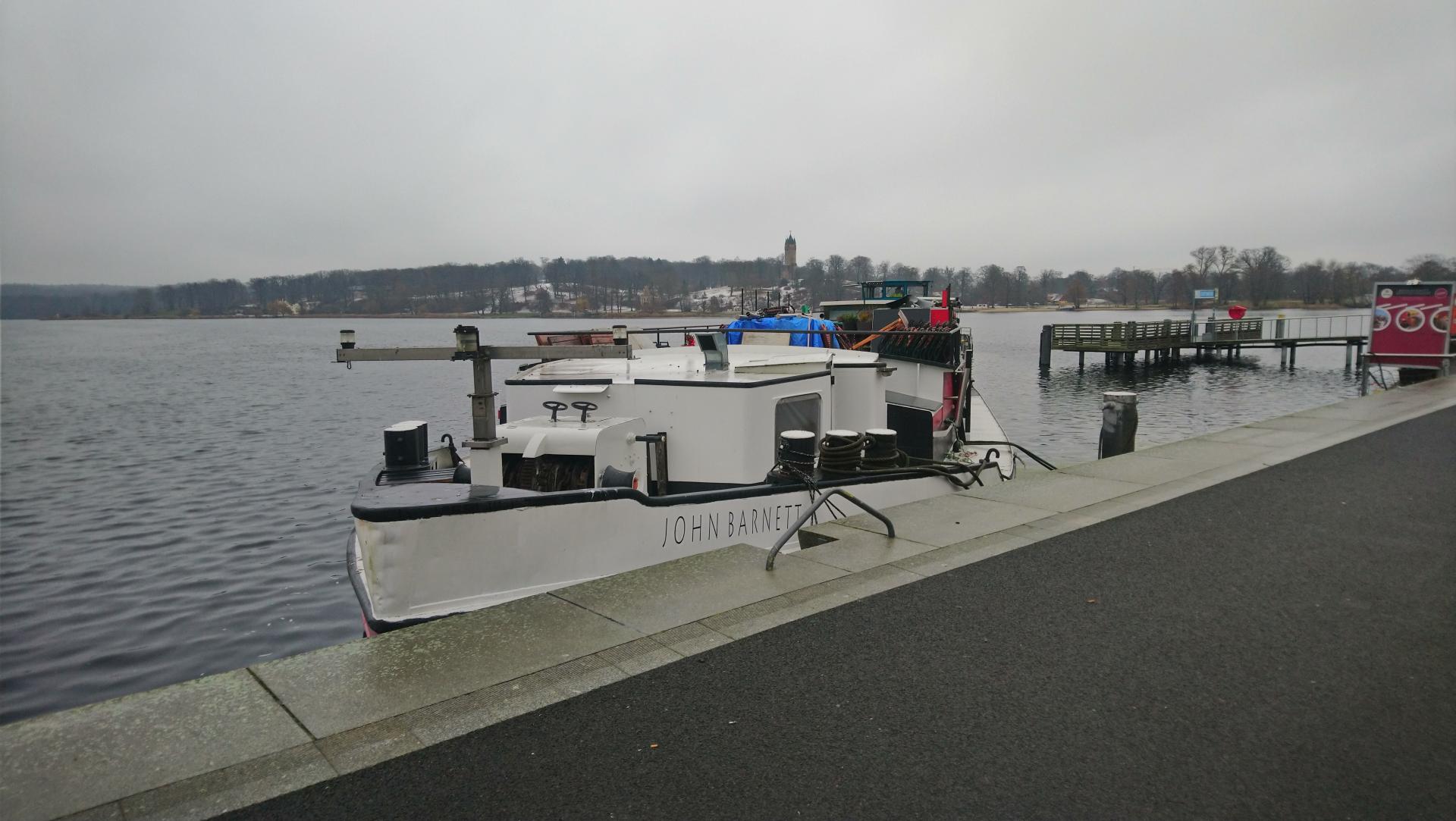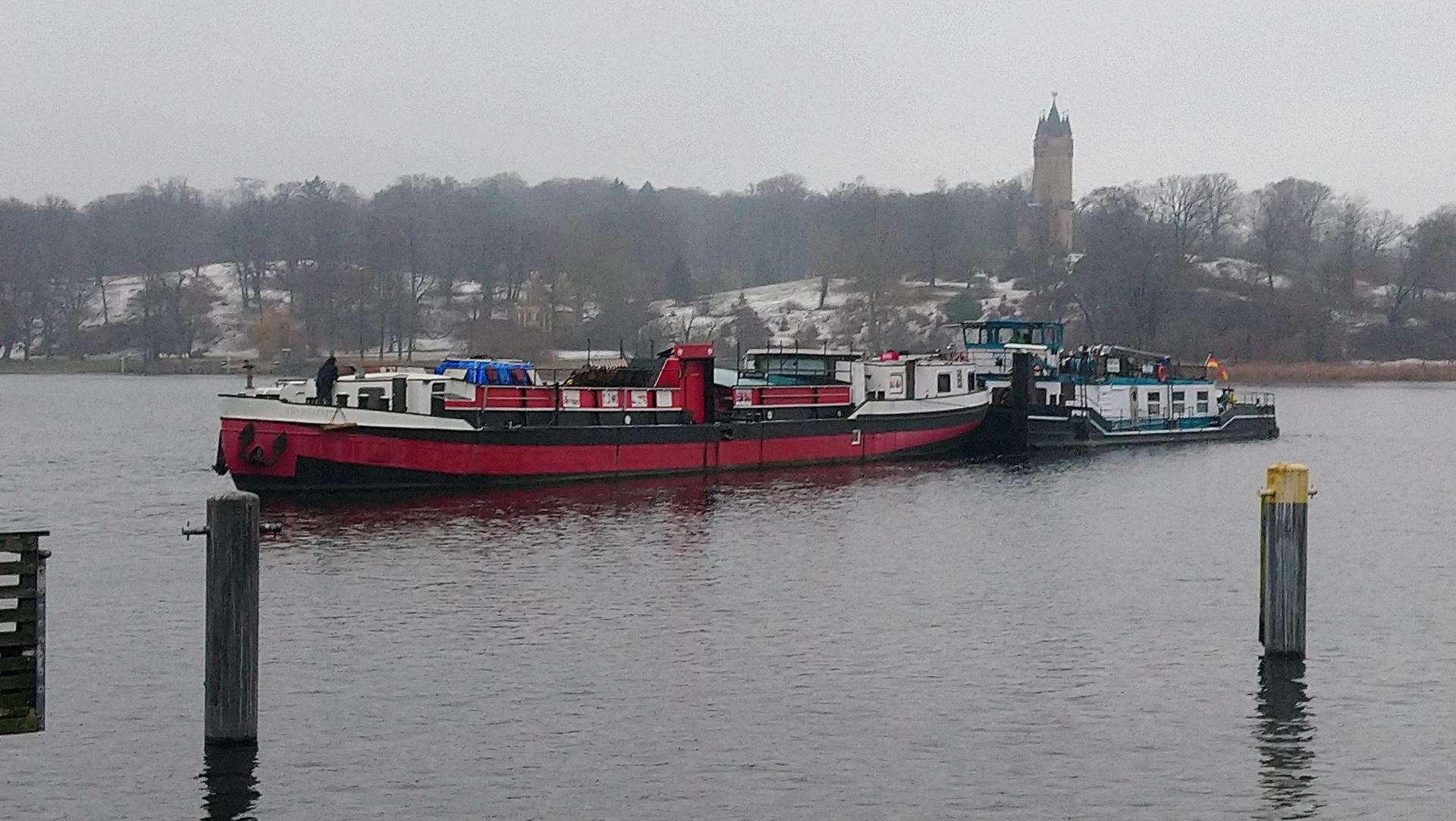 The shipyard workers bring the ship up to the "slipway": That means, the ship is placed on wagons over tracks reaching into the water, these are then slowly pulled up the slope.

First of all, about 1 ton of mussels had to be removed, which over time stick to the hull.

2 small spots had to be welded, and the underwater hull was painted twice, each with 120 L special paint.

Because of the ion exchange, six sacrificial anodes were attached, see https://de.m.wikipedia.org/wiki/Opferanode.

These are the white parts that look like large chewing gum.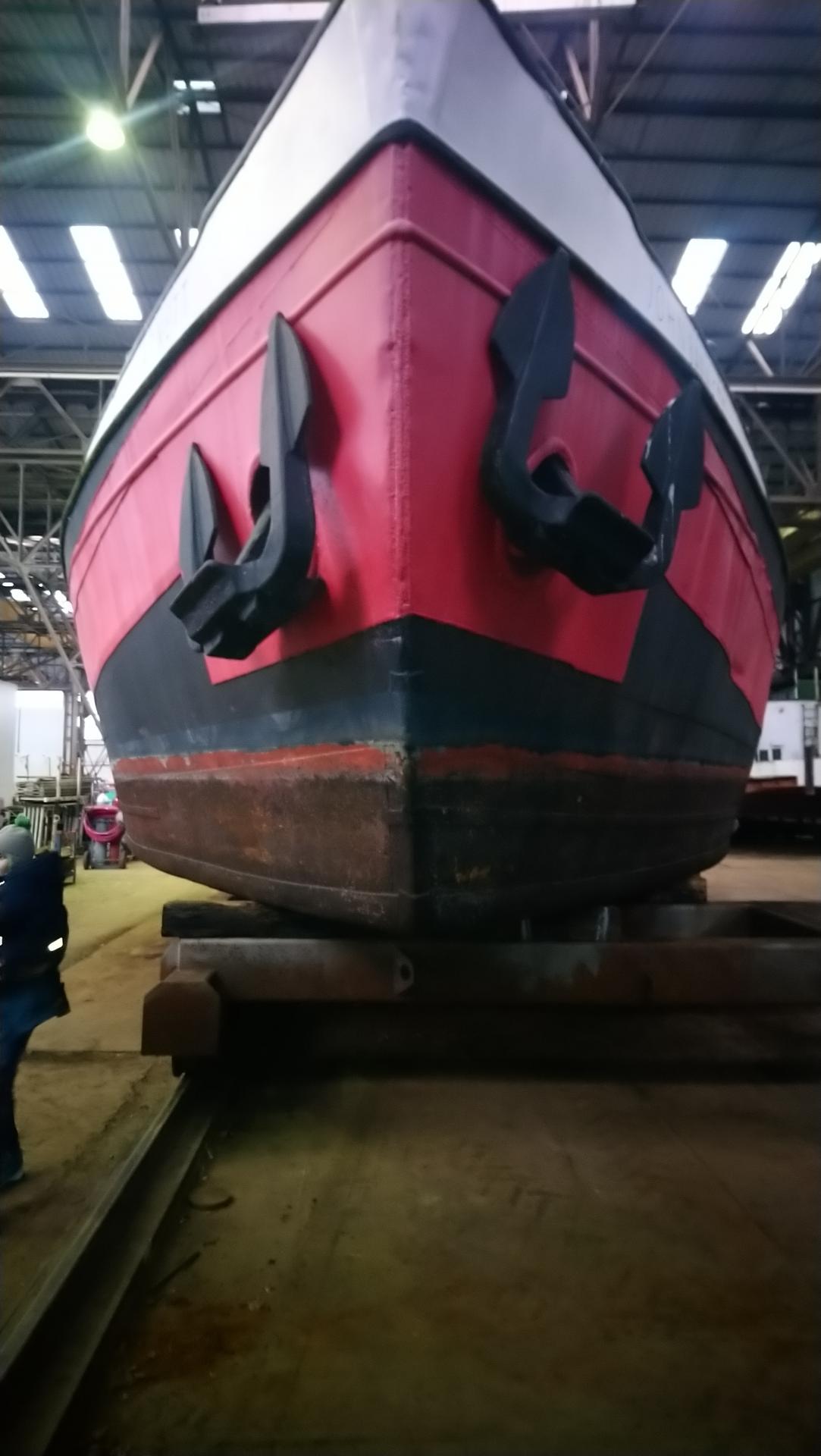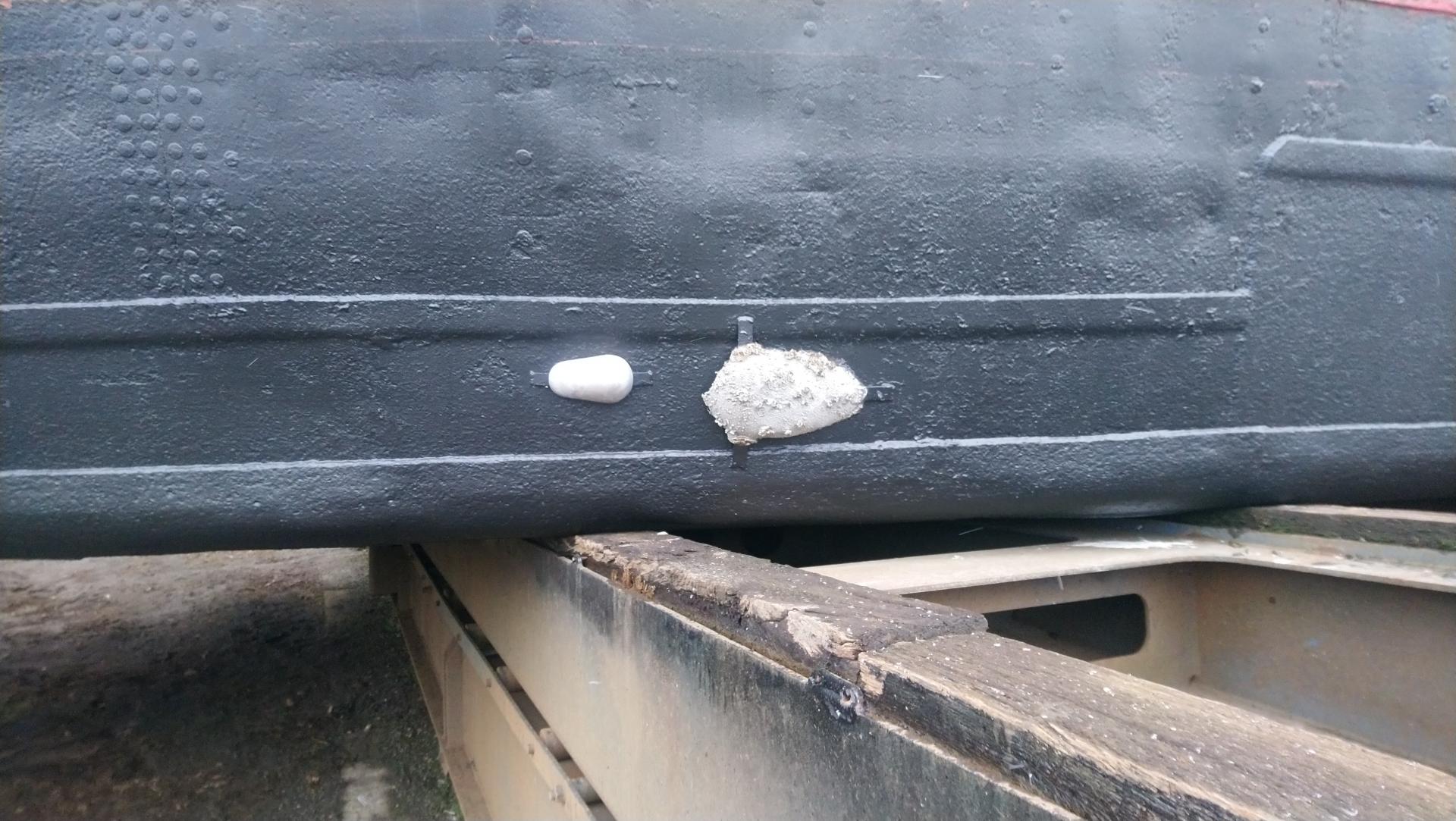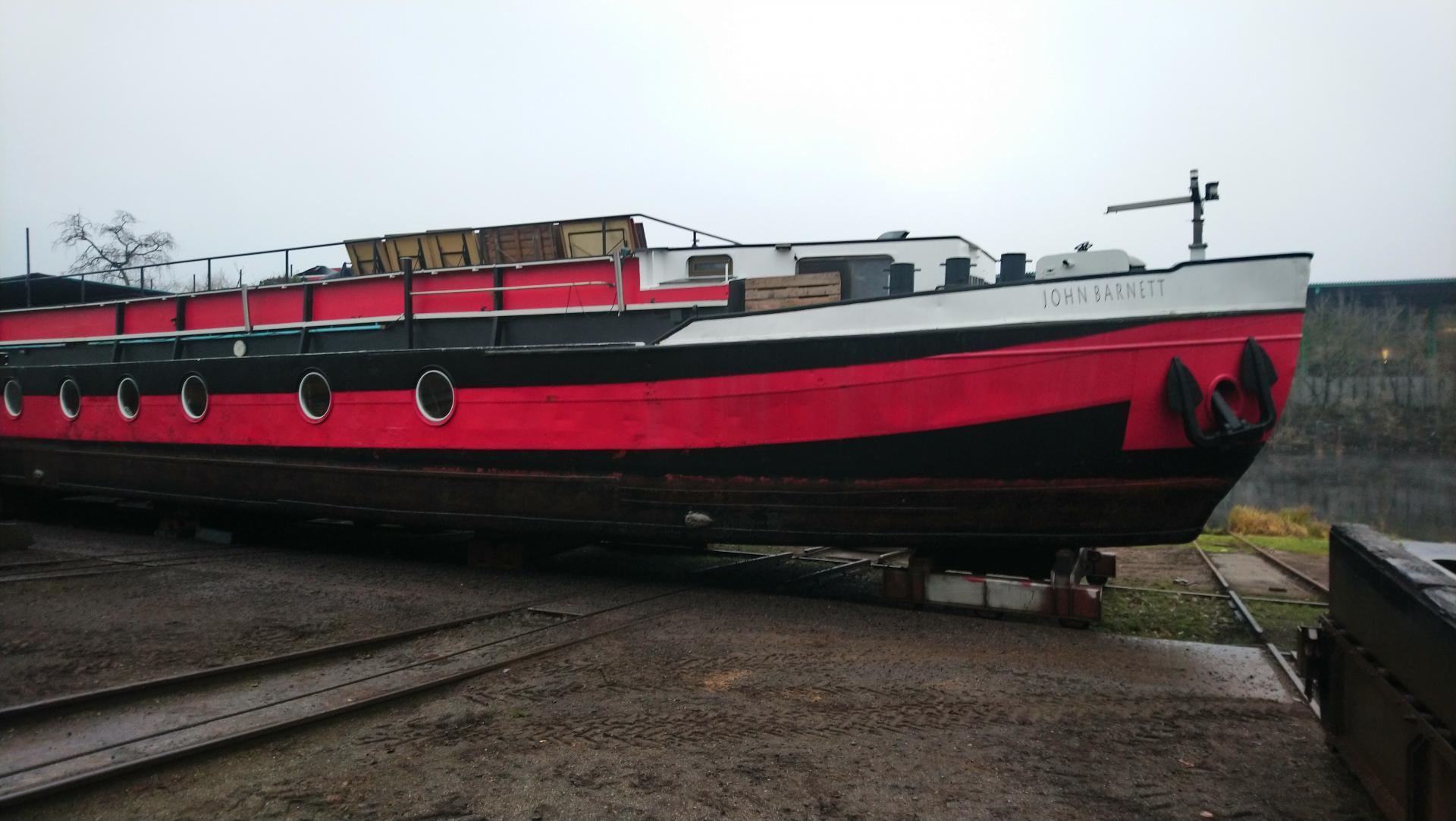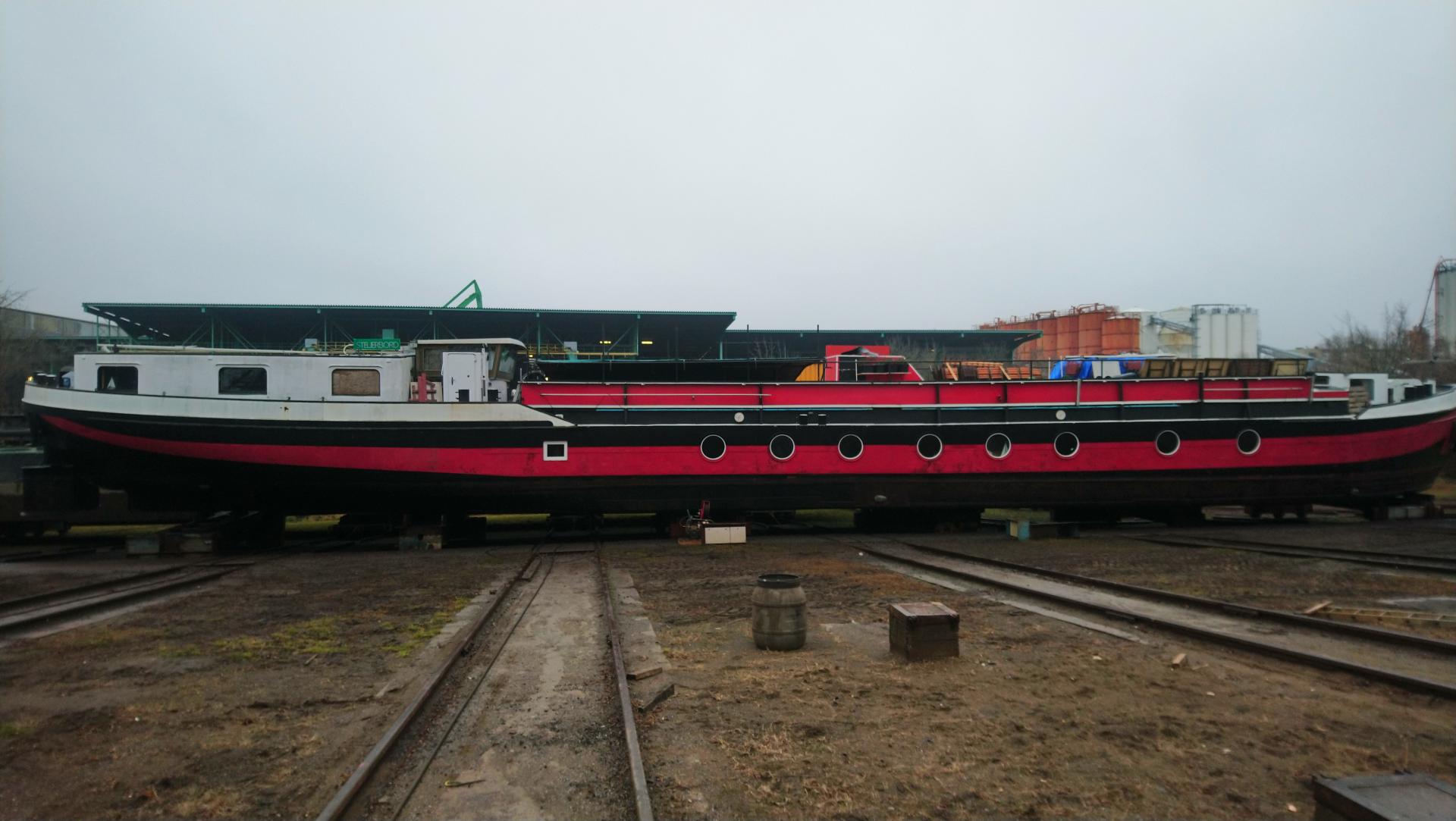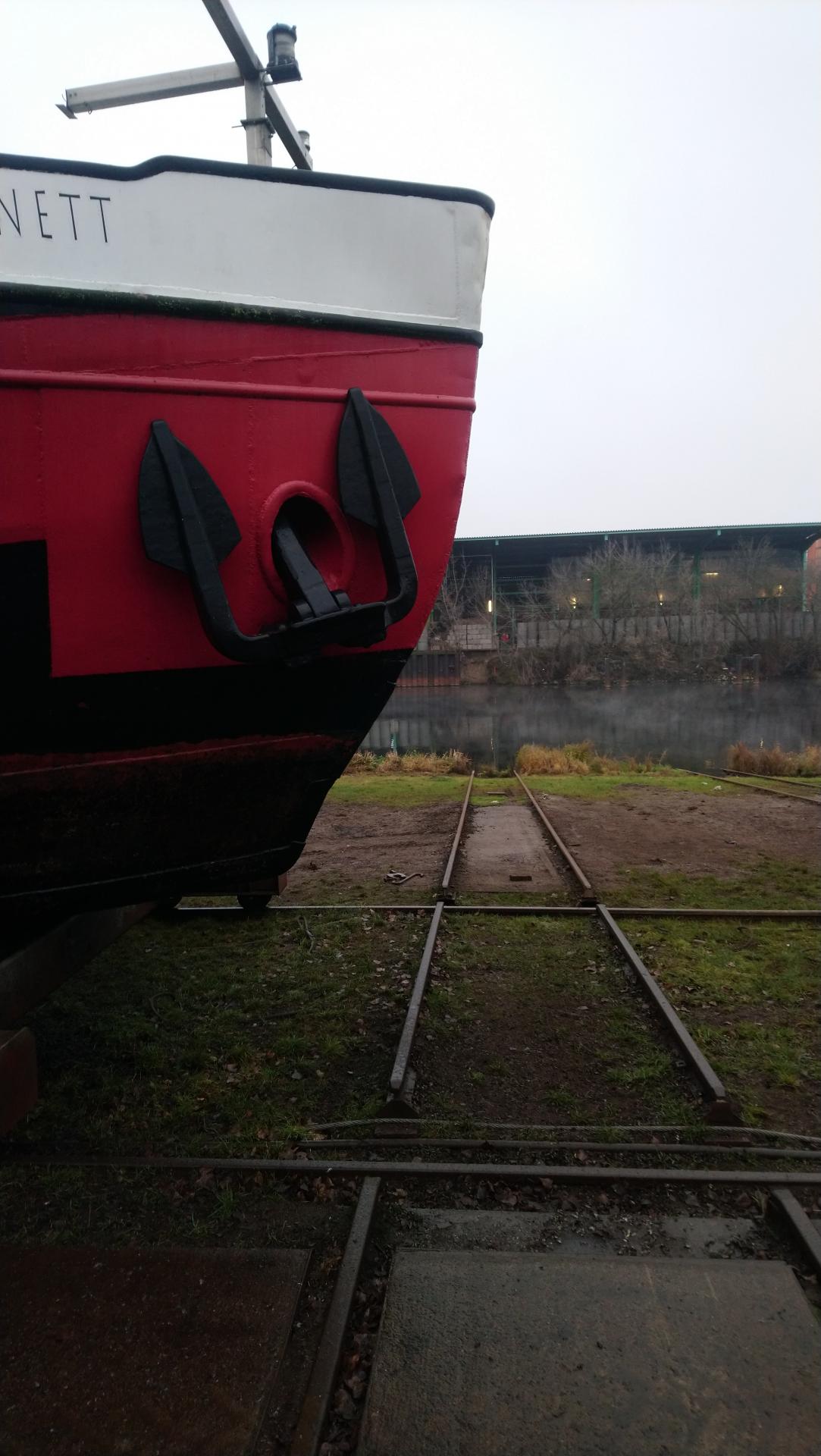 The ship came back on February 26th, 2021 after it could not be transported for 3 weeks due to the sudden cold.




If you click on the marked>