What some great podcasts on world history
10 podcasts for the magazine professional
Even as a boy I knew that I would tell stories one day, either as a writer or as a radio maker. After listening to my voice on tape for the first time, I quickly switched to the former. Nevertheless, I have always remained connected to the medium of radio.
Whether sorting pictures at work or folding laundry at home, you see me with headphones on as often as possible. I draw from the bubbling source of exciting podcasts on the Internet. There are now great formats for every topic, from global economics to atomic physics to cake baking.
Important lessons about storytelling can be learned from all of them, which can also be wonderfully transferred to a customer magazine or an employee newspaper. I have put together ten particularly useful examples for your listening pleasure.
Brief warning: almost all of the formats presented are in English. German podcasts and radio formats are usually as brittle as a forgotten puff pastry.
1. The Moth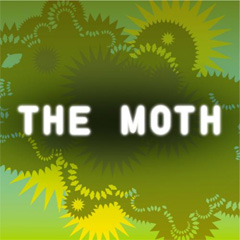 Storytelling in its purest form: At the "The Moth" events, a person with a microphone stands on the stage and tells the audience an exciting twist from their life. Sounds simple, but the stories are meticulously worked out in advance. There is a lot to learn here, such as how to quickly cast a spell over your audience or what a tension curve should look like.
www.themoth.org
2. RISK
Similar format as "The Moth", "RISK", however, thematically often moves beyond the barriers of political correctness. The show describes itself as follows: "Where people tell true stories they never thought they'd dare to share in public." That means a lot of sex, drugs & rock'n'roll, nevertheless (or because of that?) But very exciting !
www.risk-show.com
3. Snap Judgment
Snap Judgment goes one step further than the previous two formats. The producers get everything out of the stories that the sound box has to offer. Noises and music combine with snippets of interviews or narrations to form a highly polished unit. An important lesson: No story is edited like another, but always as its content requires.
www.snapjudgment.org
4. Radiolab
A "program with the mouse" for adults. "Radiolab" deals with highly complex scientific topics such as quantum physics or artificial intelligence. The congenial moderator duo Jad and Robert proves that you don't have to fall into technical blabla. With deliberately placed repetitions and the simplest possible words (but never selling the listener stupid), they get to the bottom of every story.
www.radiolab.org
5. Planet Money
The business section of a daily newspaper can be tough. "Planet Money" is the exact opposite: instead of simply playing the explanatory story, the reporters swarm out and try - as recently with the Greek crisis - to find stories that are as meaningful as possible with strong protagonists. A look at the micro level reveals knowledge about the big problems.
www.npr.org/blogs/money
6. Freakonomics
"Freakonomics" also deals with economics, although the journalist Stephen Dubner and the economist Steven Levitt concentrate primarily on the analysis of data. Does that sound boring? But it is not! Because here, too, the results are hung up on people's stories.
www.freakonomics.com
7. 99% Invisible
Great snacks for in between: Smoothtalker Roman Mars illuminates unknown and invisible aspects of design and architecture. Topics range from the history of Soviet derivatives of American lifestyle articles to controversies surrounding the flag of San Francisco. "99% Invisible" also stands for the members of the "Radiotopia" podcast network, who all deserve their place here.
www.99percentinvisible.org
8. This American Life
Anyone who deals with podcasts cannot ignore "This American Life". In terms of production technology, it really is the absolute ultimate, every story is told precisely to the point. So good that you often meet this seasoned editor right in the center of your emotions.
www.thisamericanlife.org
9. Serial
Was briefly THE topic in America. "Serial" is an offshoot of "This American Life". Unlike its big brother, a season is all about one story. The first episode is about an unsolved murder case. This shows impressively that a story should be given exactly the space it deserves. Airtime (as well as page numbers) must play a subordinate role.
www.serialpodcast.org
10. One hundred
At least one local example should make it onto this list: The public service wave "DRadio Wissen" is trying its own little "This American Life". That's nice. Everyone involved makes a real effort, but the show somehow exudes the pseudo-intellectual stink of a student bar. But hey, when was the last time you went to such a tavern? Just switch it in!
www.dradiowissen.de/einhundred