How can I discover new music
How do you use Spotify to discover new music?
Choose your language:

While Apple Music and Tidal were both looking to entice and retain users with exclusive content, Spotify, making some major changes in between, has been quietly working on some really interesting, data-driven playlists that require little work on the user part. You can easily use the following 4 features of Spotify discover new music that suits your taste.
1. Radio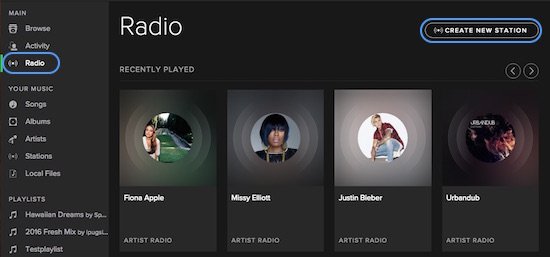 Similar to Pandora, Spotify's radio creates stations based on a song or artist you name. As you listen, you can either thumbs up for songs that you like or thumbs for songs that you don't like. Spotify will customize the radio station based on these preferences to give you even more songs that you like.
2. Discover Weekly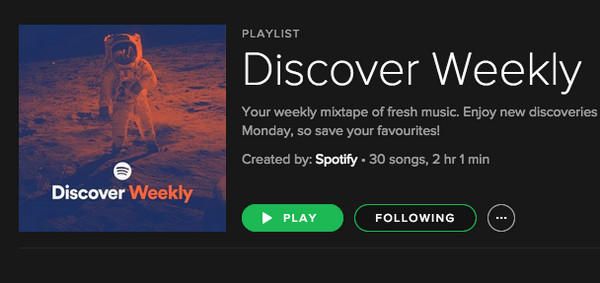 Discover Weekly refreshes every Monday morning, a playlist of 30 new tracks that Spotify's algorithms think you'll love.
Every time you listen to a track, try a new artist, skip a song, listen to a song on repeat, or something else while using the service, Spotify will add the information to your taste profile. It's the way Spotify quantifies what kind of music you like.
Spotify takes this information and compares it by comparing it to other similar profiles as to what music you haven't heard - or at least not heard in a while - that you may be interested in hearing. Some tracks come from artists you haven't heard of, while others are lesser known tracks from your favorites.
3. Release radar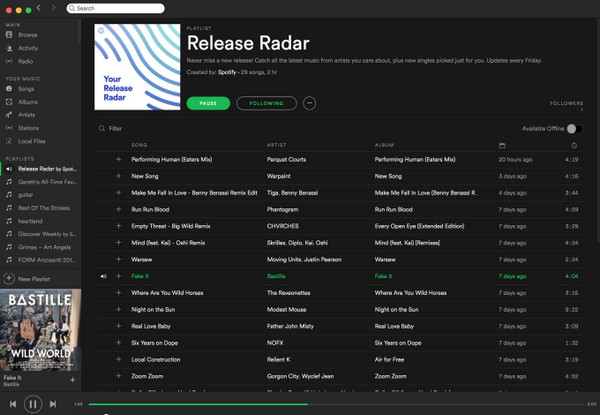 To make it a lot easier to find new music, Spotify launched Release Radar in August 2016, another 2-hour algorithmically personalized playlist that has newly released songs by artists that every user already hears but updated every Friday.
The marking is inevitably missed by some tracks. But for the most part, the system does a very effective job of finding new songs by artists that you already hear or are likely to enjoy.
Release Radar is a little different from Discover Weekly. Since the tracks are new, Spotify obviously has no listening data. Instead, the company relies on its deep and specific knowledge of the music itself, along with your listening history, to figure out what you might want to know. In my case, it works really well.
While algorithmically driven like Discover Weekly, Release Radar serves a different purpose: It is by design to surface "can't miss releases from the artists you love," says the company.
4. Daily Mix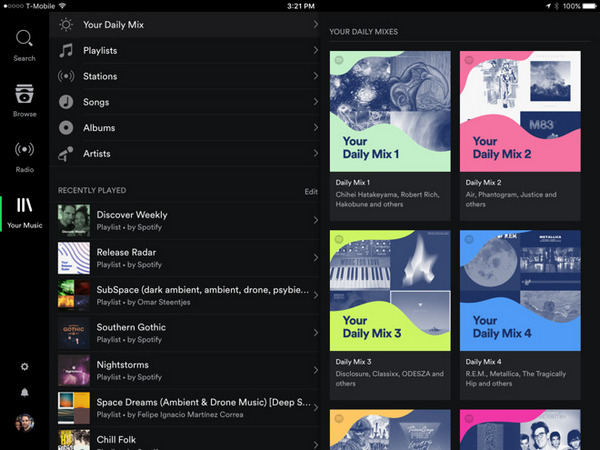 Spotify just launched a new music discovery feature, Daily Mix, on September 27, 2016. You can find your personal Daily Mix in your media library in the latest version of Spotify.
Like many Spotify playlist features, Daily Mix gets better when users listen to more music as it learns based on your listening habits. The algorithm behind the Daily Mix Playlists is similar to what is behind Discover Weekly and Release radar The only goal here is to serve as a radio station built just for you, playing songs you are almost guaranteed to love.
As your taste in music evolves, so will your Daily Mix. In fact, the more you listen, the better your mixes will get - providing a hassle-free music experience based entirely on your listening habits. Instead of trying to discover work to find music that is new to you, "Daily Mix tries to take the work off the hit of a button and always listen to music you love." Simply "ban" a tune that you would not like to remove from future playlists or give a "heart" of the hit to a tune that suits your taste to your collection.
Daily Mix is ​​available to all Spotify users worldwide, whether you are a subscriber or still on the open plan, but need to remember: in order for Daily Mix to work, users must have an audio sample set up. If you are a new user, you will not be able to access Daily Mix for about two weeks.
---
How can you keep Spotify tracks & playlists always?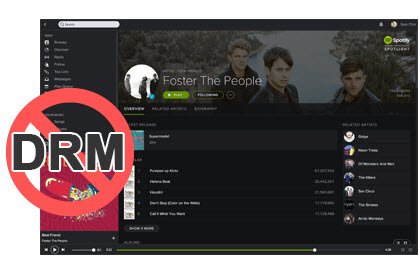 In common sense, it is impossible to extract MP3 files from Spotify music. We cannot download Spotify songs to Auto Player to enjoy. This is the result of the limit of DRM. Sidify Music Convert for Spotify can remove DRM from Spotify songs. It's very easy to use. It helps you to convert the music to MP3 / AAC / WAV / FLAC without losing any quality. This way we can enjoy the Spotify even when we are offline. We can play the Spotify songs on car player or other devices as long as they support MP3 / AAC / WAV / FLAC.


Additional recommendation
Not only Spotify but also iTunes Video have DRM. To remove the DRM, M4VGear DRM Media Converter is recommended here. It is a powerful iTunes video converter that can convert M4V to MP4 or other popular format. In this way, you can freely play iTunes videos on non-Apple devices.