What surprises you about fashion trends
Fashion trends in spring 2021
«What's hot in the coming year»
The first predictions of fashion trends for spring 2021 look flowery: both literally and figuratively, fashion is truly blossoming with the start of the warm season. From detailed sensuality to floral and maritime items to an extra dose of theatricality, everything is represented in spring fashion 2021. For the wearer this means: Welcome, large selection!
This is what spring looks like
Isn't it just wonderful to be able to fall back on the light and airy spring fashion after the long winter? In addition to the favorite clothes from the previous year, it is a special pleasure to conjure up new life in the wardrobe with one or the other dewy fashion trend, to dare the unexpected and to part with old patterns. Everything is new, after all, literally in May. However, if you want to be up to date with fashion, start collecting great ideas for your spring outfit right now. Because the fashion trends in spring 2021 have a lot to offer in terms of creativity and diversity. Simply choose your preferred looks and pair them with the favorite pieces that you already own or buy again and again. This creates a trendy, yet wonderfully individual style.
These are the fashion trends for spring 2021
Some of them will surprise you. Others are picking up on established long-term guests of spring fashion and thus continuing a kind of cult. And yet others of the fashion trends in spring 2021 seem to have never been seen before - or have they? Here are 14 exciting inspirations.
1. It should rain colorful flowers in spring
It doesn't always have to be completely unexpected: in spring the flowers bloom - also on clothing. This is the case almost every year, including this one. Look forward to it and enjoy the floral prints to the full. In addition to millefleurs and lush tendrils, this season there may also be ferns, palms and all other designs inspired by flora. In the spring outfit, so much green looks exotic and fresh with pink and apart from neutral colors like black and the fashionable color beige.
2. Short, shorter, spring 2021
In spring the skirts get shorter. That in itself is not surprising either. If you trust the catwalks, in 2021 viewers can look forward to ultra-short mini skirts that barely cover the essentials. However, women who are not so fond of this trend can breathe a sigh of relief. The midi skirts and dresses that were so popular last year also remain absolutely in vogue. Also still trendy: combine them with delicate bralettes, either solo or under a blouse or blazer.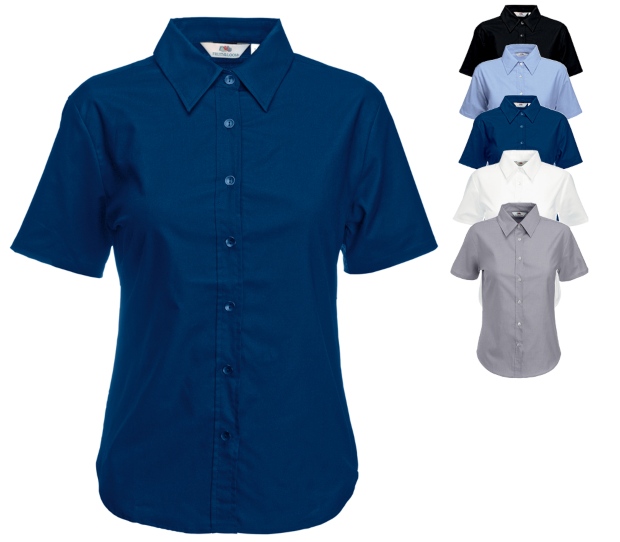 3. Lush fabrics for an impressive appearance
Let's get to the more amazing spring 2021 fashion trends: balloon shapes. Whether balloon skirts or balloon sleeves, this season you have to think big. Fluffy shapes, which have a nostalgic charm, especially with long, swinging skirts, enliven the fashion with a historical flair. You can also combine romantic details, such as lace, puffed sleeves or country house-like plaid prints and flowers. But the counterpart also works: the grunge look will also experience its revival in 2021. The very brave pair the voluminous ruffled skirt with the leather or vinyl coat, which is currently indispensable in spring fashion. All others choose the middle ground with a few accents.
4. Drama in clothes, please!
In fact, this spring's fashion is putting a good deal of theatricality on it: you can see this implemented on the catwalks, for example in long layers of tulle. For everyday use the following can be deduced: Let your imagination run wild. If someone looks at an angle, the answer is: You wear it like this now! In addition, transparent elements and cut-outs are a nifty option for incorporating the fashion trend into everyday life.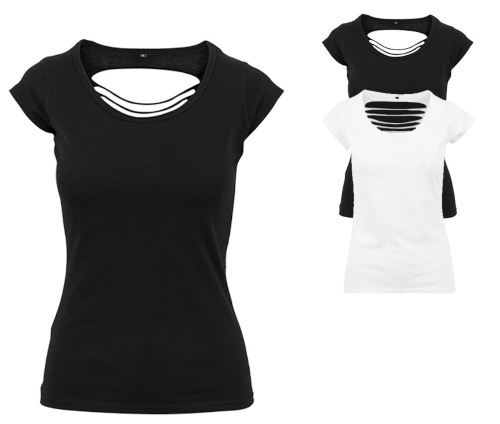 5. Straightforward and androgynous
To allow another contrast to flow into the fashionable trends for the spring outfit: straight cuts, based on classic men's fashion, are also extremely popular. This includes suit trousers, the long-running blazer in all its forms, as well as all pieces that appear in clear elegance, but remain ambiguous in their gender assignment. Enhanced with emphatically feminine accessories or other fashion trends such as bralette or floral ornamentation, this creates a wearable look for everyday life and business.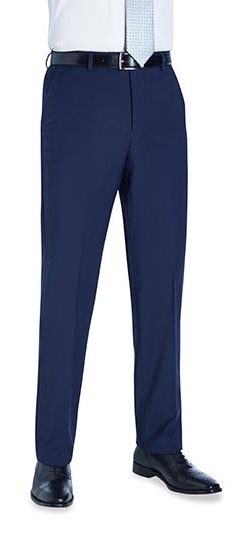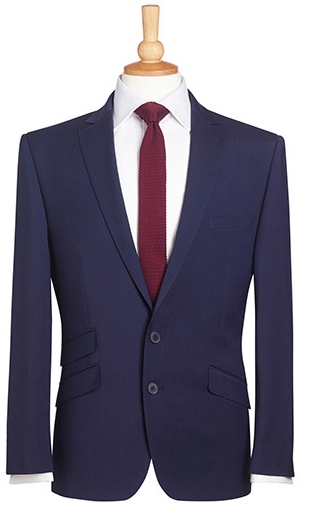 6. Everything is still great
Lace details, the lingerie look and all other, very feminine adornments are a must in 2021. As I said, it can be a question of small accents that can be paired with other opposing trends in high contrast.
7. Tank top - no longer stale
Some fashionistas may have noticed it already in winter: the tank top is back! In the transition period in particular, it is now increasingly visible as a substitute for jackets. Worn over a blouse creates a very chic look. It becomes casual with leather leggings and rough boots. But even a tight mini-skirt breaks up the supposedly staid sweater chic.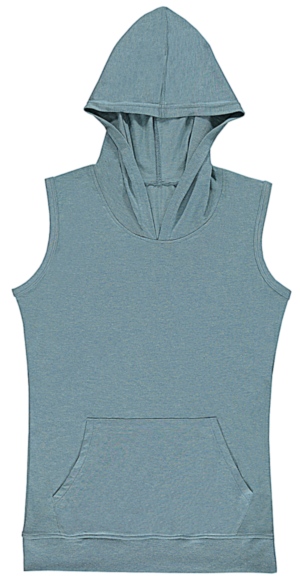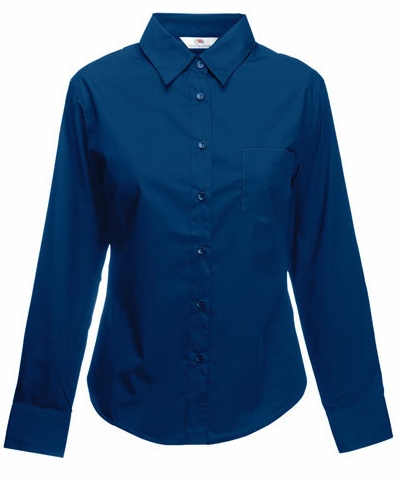 8. Wrap, drape and layer
Since spring fashion is so loving to detail this year, wrap dresses, wrap skirts and all kinds of draperies are a contemporary idea. This also includes layering. Wearing several delicate layers of fabric on top of each other also creates the illusion of artistic drapery - and is also wonderfully practical in the transitional period.
9. Maritime online
Clothing in a mesh look is also one of the big themes of the fashion trends in spring 2021. There are a lot more than the typical tights: shirts, dresses and throws are now also available in the mesh design. The maritime style is also continued in casual shirts, Bermuda shorts and aquatic colors.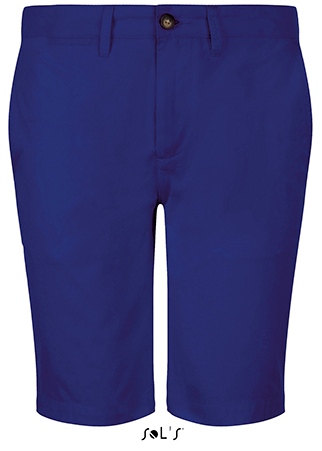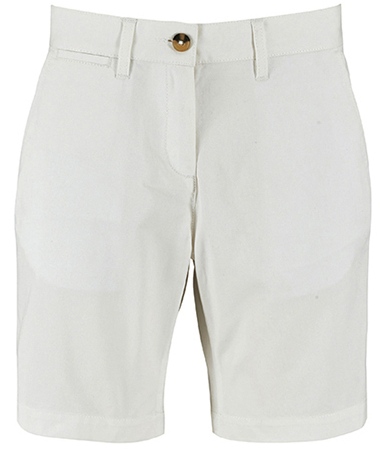 10. Fashion colors white and beige
The fashion color of the season is clearly: beige - preferably in a complete look of different nuances from head to toe. The same applies to white and pink. Those who like it darker are on the trend with dark red and dark brown.
11. Wild pattern mix
Intense patterns continue to be among the popular fashion trends. This season it is mainly folkloric designs, somewhere between the Hungarian costume pattern and the Bollywood robe. Anything you like is allowed, and even extravagant combinations in the same spring outfit can look really good. It is best to make sure that the colors and shapes harmonize in some way. This is how the contrast looks intentional and skillful.
12. The lady in the pants suit
Those who love their trouser suits and costumes from last year will continue to be in trend in 2021. In particular, monochrome two-piece suits in a fashionable color are among the highlights.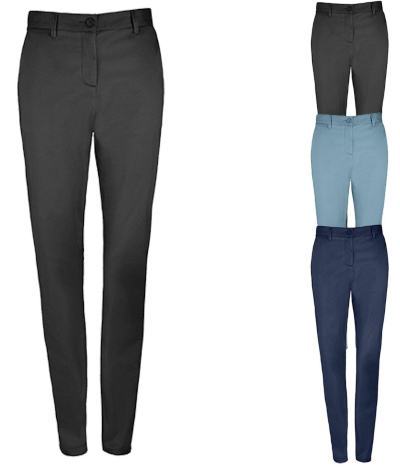 13. Here to Stay: Polka Dots
How nice that even those who want to be on the move in an absolutely contemporary fashion don't have to do without some evergreens. This includes polka dots. On dresses, skirts or shirts and tops, the dots continue to dance happily in small or larger shapes and in all imaginable colors. Since the dots can look both playful and serious, depending on the combination, they allow numerous wearing options.
14. You're back: flared pant legs
Not only do some fashion trends remain, others even come back - and again and again: Anyone who loved boot cut and the wide-flared trouser hems of the 1970s can now revel in a large selection again. The reinterpretation of fashion trends for spring 2021 is inspired by the clean aesthetics of the 2000s. As in all decades, the figure-flattering trouser cut does two things above all: long, slim legs and lots of fun combining.
colorful fashion 2021floralMaritimMiniaturesFashion color white and beigeFashion colors white and beigeFashion trends in spring 20212020-11-26