What is the full form of OTP
One-Time Password (OTP) tokens, OATH-compliant authentication tokens, keypads, and cards
Our OATH-compliant one-time password tokens offer simple, secure and cost-effective options for implementing stricter user access control in your company.
OTP tokens are one of the easiest options for secure authentication and are often used by organizations that want to make their login processes more secure, quickly and effectively.
OTP types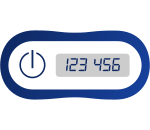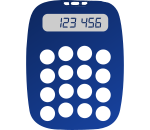 OTP tokens are available in two versions: event-based (HOTP) and time-based (TOTP). Event-based OTP tokens generate a new code at the push of a button, which is valid until it is used by the application. Time-based OTP tokens generate codes that are only valid for a certain period (e.g. 30 or 60 seconds). After this period has expired, a new code must be generated.
You will also find keypad tokens that offer PIN-protected OTP and challenge-response functions. In challenge-response mode, the user must first enter a challenge code (which is displayed by the application, for example) and the token generates a response code that the user enters into the application. These tokens can be used for challenge-response procedures, the generation of electronic signatures and the approval of transactions.
OTP authentication server
Provide OTP tokens with our Identity and Access Management System (IAM) and give your organization full control over the issuance and reclamation of tokens to users. Our SmartSign solution has IAM functions as well as a multi-factor authentication server and a token management system.
Branding and Personalization
Our products default to the specifications listed below, but we are happy to provide tokens in other configurations to suit your project needs. All of our OTP tokens can be provided with your logo and other graphics. Contact us to discuss your requirements with us. Please note that in this case minimum order quantities apply and a longer processing time applies. Please refer to the table below for more details on the personalization options available for our OTP tokens.
Contact us directly for personalization options
Token specification
c100 token

c200 token

Programmable TOTP tokens

c200 token (mini)

OTP type
Event based
Time based
Time based
Time based
Case style
H41
H27
I34
I30
OTP algorithm
OATH HOTP (RFC 4226)
SHA-1
OATH TOTP (RFC 6238)
SHA-1
60 seconds validity
OATH TOTP (RFC 6238)
SHA-1
30/60 seconds validity
OATH TOTP (RFC 6238)
SHA-1 or SHA-256
30 seconds validity
Programmable options
Seed
Time step
OTP bodies
6
6
Optional: 8 digits
6
6
Display
LCD
LCD
LCD
LCD
Power supply
battery
Duration: 3-5 years
battery
Duration: 3-5 years
battery
Duration: 3-5 years
battery
Duration: 3-5 years
Form factor
Key fob (see dimensions)
Key fob (see dimensions)
Key fob (see dimensions)
Key fob (see dimensions)
Dimensions
62 x 29 x 11 mm
60 x 27 x 10 mm
62 x 29 x 11 mm
44.3 x 19.9 x 7.4 mm
Weight
14.4 g
16.1 g
12 g
14 g
operating temperatur
-10 ° C ~ +50 ° C
-10 ° C ~ +50 ° C
-10 ° C ~ +50 ° C
-10 ° C ~ +50 ° C
Storage temperature
-20 ° C ~ +70 ° C
-20 ° C ~ +70 ° C
-20 ° C ~ +70 ° C
-20 ° C ~ +70 ° C
Ingress protection (IP protection class)
not avail.
not avail.
IP67
IP68
conformity
RoHS, FCC, CE
RoHS, FCC, CE
RoHS, FCC, CE
RoHS, FCC, CE
personalization
Fully customizable colored covers on the front and back
Configurable algorithm
Minimum order quantity: 500
Fully customizable colored covers on the front and back
Configurable algorithm
Configurable period of validity
Minimum order quantity: 500
Fully customizable colored covers on the front and back
Configurable algorithm
Minimum order quantity: 500
not avail.
Buy c100 OTP token
Buy c200 OTP token
Buy programmable TOTP tokens
Buy c200 mini OTP tokens
Download the OTP token data sheet
OTP display card: technical data
HOTP card

TOTP card

Programmable TOTP card

OTP type
Event based
Time based
Time based
model
VC-100E
VC-200E
VC-N200E
algorithm
OATH HOTP (RFC 4226)
SHA-1
OATH TOTP (RFC 6238)
SHA-1
60 seconds validity
OATH TOTP (RFC 6238)
SHA-1
30/60 seconds validity
Programmable options
Seed
Time step
OTP bodies
6
6
6
Display
EPD (e-Ink)
EPD (e-Ink)
EPD (e-Ink)
Power supply
Flexible lithium battery
Duration: 3-5 years
Flexible lithium battery
Duration: 3-5 years
Flexible lithium battery
Duration: 3-5 years
Form factor
ISO / IEC 7810 ID-1
ISO / IEC 7810 ID-1
ISO / IEC 7810 ID-1
Dimensions
85.6 x 54 x 0.84 mm
85.6 x 54 x 0.84 mm
85.6 x 54 x 0.84 mm
Weight
4.7 g
4.7 g
4.7 g
operating temperatur
0 ° C ~ +50 ° C
0 ° C ~ +50 ° C
0 ° C ~ +50 ° C
Storage temperature
-10 ° C ~ +60 ° C
-10 ° C ~ +60 ° C
-10 ° C ~ +60 ° C
Ingress protection (IP protection class)
IP68
IP68
IP68
flexibility
Up to 20 mm bend (lengthways)
Up to 10 mm bend (across)
Up to 20 mm bend (lengthways)
Up to 10 mm bend (across)
Up to 20 mm bend (lengthways)
Up to 10 mm bend (across)
conformity
RoHS, FCC, CE
RoHS, FCC, CE
RoHS, FCC, CE
personalization
CMYK full color printing, front and back
Minimum order quantity: 1000
CMYK full color printing, front and back
Minimum order quantity: 1000
CMYK full color printing, front and back
Minimum order quantity: 1000
Buy HOTP cards
Buy TOTP cards
Buy programmable TOTP cards
Download OTP card data sheet
Keyboard token specification
c300 token

OTP type
Time-based / challenge-response
OTP algorithm
OATH TOTP (RFC 6238)
SHA-1
60 seconds validity
OTP bodies
6
Optional: 8 digits
pin code
Length: 4 digits
Attempts: 6
Challenge-Response
OCRA (RFC 6287)
HMAC: SHA-1
Challenge code: up to 40 digits
Response code: 6 digits
Unlock settings
Challenge code: 6 digits
Response code: 6 digits
Display
LCD
Power supply
battery
Duration: 3-5 years
Form factor
Keypad (see dimensions)
Dimensions
72.2 x 46.6 x 4 mm
Weight
16 g
operating temperatur
-10 ° C ~ +50 ° C
Storage temperature
-20 ° C ~ +70 ° C
Ingress protection (IP protection class)
not avail.
conformity
RoHS, FCC, CE
personalization
Fully customizable colored covers on the front and back
Configurable algorithm
Configurable period of validity
Minimum order quantity: 500
Buy c300 OTP token
Download the OTP keyboard datasheet