Is the Bundeswehr salary attractive?
Especially for young beginners, this question "salary in the armed forces" can definitely be answered with "yes". Soldiers do not have to pay any social security contributions and therefore receive a net basic remuneration of around € 1,300 very early on. In addition, there may be surcharges depending on where the workplace is located. For example, marines receive an on-board allowance. Foreign assignments are sometimes endowed with double military pay; if the assignment involves special dangers, this is also rewarded again.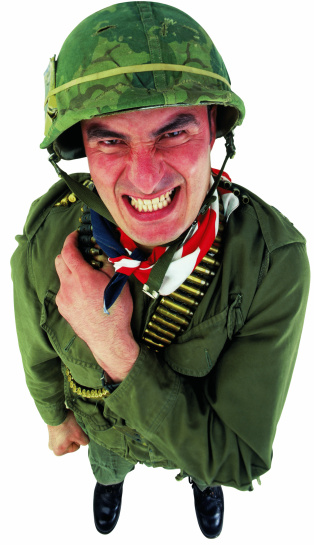 Of course, income and allowances are graded according to rank and years of service. If the soldier has children, a family allowance is added. So making a career in the Bundeswehr is definitely worthwhile from a financial point of view. The army also provides financial support, for example with relocations or travel expenses.
Comparison with civilian occupation _
Using the example of a 19-year-old shooter, it can be shown that the comparison with income in civilian working life can certainly make you think. The shooter in the example is single and a sergeant candidate. He earns around € 1,470 net. If the same young man as a single person in a civilian professional life wanted to receive such a net salary, he would have to earn around € 3,000 gross per month. A salary that is not the norm at this age.
Of course, other criteria than good earnings should also be decisive when young people decide to serve in the Bundeswehr. Various requirements must be met and it must be clear to the person concerned that he or she is committed for several years. During this time, the Bundeswehr offers many training opportunities, which should also be useful in civil life. The driver's license can be acquired, or various communication, technology and craft skills can be learned.
Occupation: soldier - adequate income?
The question of the level of pay has been argued over and over again in recent years. On average every three to five years, the salaries are adjusted, because of course soldiers should be well looked after and thus be immune to any controversy, such as betrayal of internal matters for money. The last adjustment was made last year.
Compared to a US soldier, the German soldier earns a very good salary. An American soldier, for example, receives 1,061 US dollars in Iraq, that is to say during military operations. According to the dollar rate today that is € 816.22.
In a European comparison, members of the Bundeswehr are top earners. The soldiers of France and Holland earn on average around € 800 less. In numerical terms, British soldiers are paid more, but the significantly higher cost of living in the United Kingdom must also be taken into account.
For a single person, the salaries in the Bundeswehr are definitely attractive. Married people with families, however, have better wage prospects in the free economy. This is probably due to the fact that the Bundeswehr is urgently looking for new recruits and therefore the salary should be particularly attractive for young people and young professionals. A young soldier who decides to do military service after completing school does not complete any professional training during this time. In civil working life, this can mean that he or she will be thrown behind their peers for a few years. Probably another reason why many young people decide against the Bundeswehr.