How do emails from different domains communicate?
Advantages of having your own domain for business e-mail communication
Posted by Nicolas John on in Domain News, Tutorials, About DM Solutions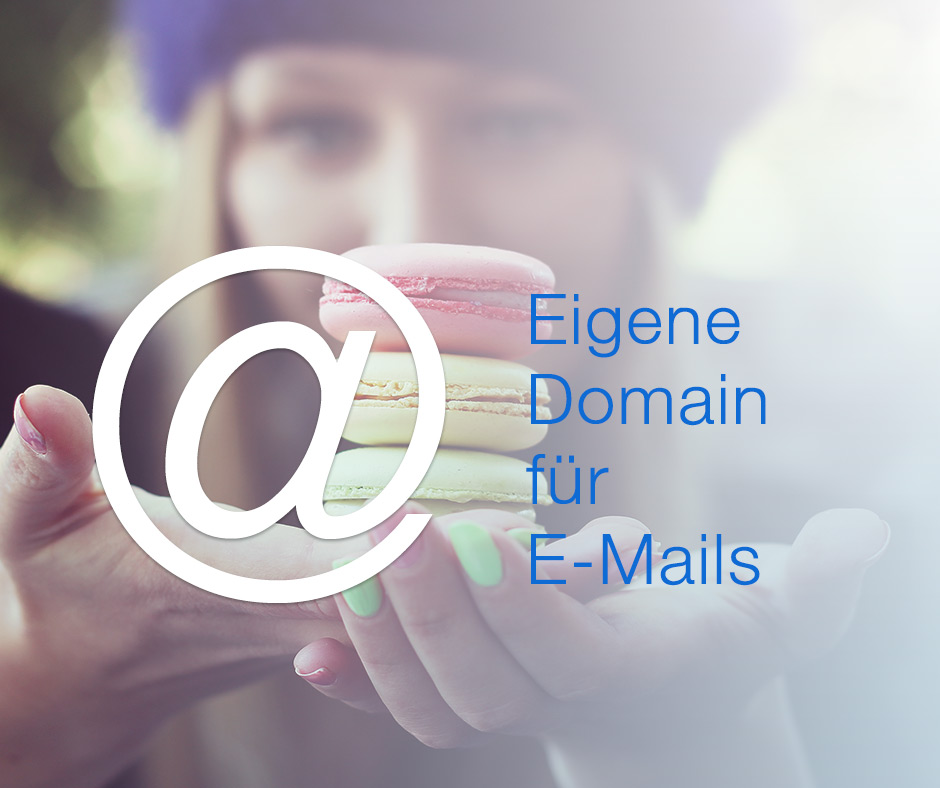 © Kseniia Perminova-shutterstock
You can easily create a free e-mail address from numerous providers on the Internet. The addresses are usually sufficient for private use. However, email has a higher priority in the business sector. Especially when it comes to communicating with customers or suppliers. If you are self-employed or have your own company, you should use a reputable email address that can be directly linked to you or your company.
Free email addresses have several drawbacks
Most people use a free email address. This is created in a few minutes and can be accessed with a mail client. You have no costs, but you have to live with several disadvantages. If you use a free email address, you will receive regular advertisements and will have to live with spam. Advertising is also sent within your e-mails. In the private sector, these disadvantages may still be justifiable. In a company, such an address is not only disadvantageous, but also dubious, and looks as if the company cannot afford its own domain for an email address or is still too inexperienced.
Professional communication with customers and suppliers
You can order an email domain from various providers. If you already have a website, then you should definitely use this name for your email domain, as it can be used to establish a direct reference to your customers and suppliers. If you apply for a new domain, it should contain the name of your company. At a manageable price, you not only receive a single, reputable email address, but a complete package consisting of domain, web space and mail space, and depending on the provider, you can also set up several email addresses. You can create the addresses as you like and they all have the same domain ending after the "@" sign. You can create individual addresses for your employees, for example, or set them up for various reception purposes. You can also book and use the e-mail addresses without an additional website. If you decide on a combination of domain, web space and address package, you will benefit from more favorable conditions. With DM Solutions you of course have the option of creating your own email addresses with every web hosting package. Whether for your online shop or the company website - from 1.50 € / month. you can create professional email addresses for your communication.
A professional email address offers you many advantages
If you pay for a reputable email address, you can rely on reliable service. Your address definitely persisted and can't go away as easily as free email addresses. Customer service is available for questions and problems. You will also find a lot of instructions for everything to do with your e-mail address in our help area.
Your customers and suppliers can memorize your address much more easily if you use your own domain. Such an address naturally also looks more professional on business cards.
Free e-mail addresses or providers are often the target of hacker attacks and are literally littered with spam. This can hardly happen to you with a chargeable email address. Strict criteria prevent spam mails from being received for the most part. If necessary, you can even expand the filtering with your own mail domains so that spam mails are a thing of the past.
In addition to the general advantages of the domain name, you also benefit from additional functions. For your e-mails, you get a much larger storage space for your e-mails. Spam and junk are filtered in advance and no longer get into your e-mails. The same goes for viruses and other pests. You can also activate other functions if necessary. If you have an internal network and use several computers and e-mail addresses, the Exchange functions are particularly advantageous. A groupware functionality allows you to share tasks, calendars and address books with your employees.
A reputable email address costs some money, but it is definitely worth it for you. You benefit from several advantages and your customers get a serious impression of you and your company. An e-mail address with a suitable domain ending not only offers advantages for companies and the self-employed. Private individuals also benefit from it and make a more serious impression.
Tags: free e-mail address, e-mail addresses, serious e-mail address, serious e-mail address
Nicolas John
My tasks at DM Solutions include customer support, web design, SEO and consulting. Among other things, I am happy to help you choose the right shop system or CMS and respond to individual customer requests. In general, there is no such thing as impossible!