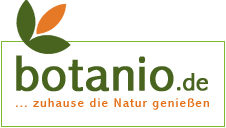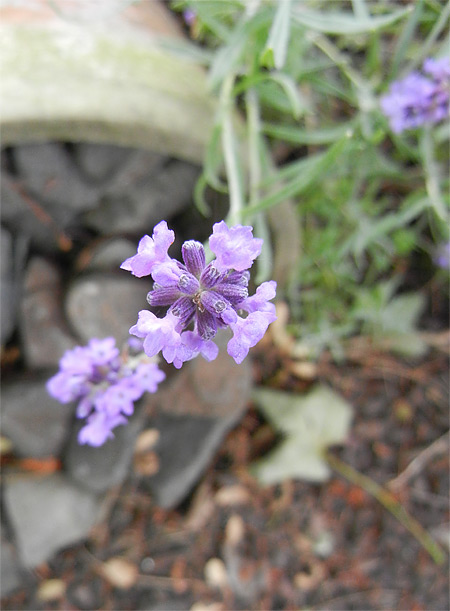 Lavender blossom from above
bot. Lavandula angustifolia
Lavender is actually a thoroughly Mediterranean plant. Since lavender was brought to Europe by the ancient Romans, it almost seems to us as if it were a domestic plant.

The blue shimmering herb of the lavender bush* stays green even in winter. The lavender's upright flower spikes adorn the subshrub from June to August with their purple to pink-colored splendor.

Lavender is the ideal partner for roses in the garden. The lavender's bright purple flower spikes not only harmonize perfectly with most rose colors, but also scare off lice and ants, who don't like the scent of lavender very well.

Since various other insects also do not like the lavender scent, the dried lavender flowers are used* Also sewn in fabric bags in the wardrobe or generally placed in the bedroom to keep moths, gnats and mosquitoes away.
Bees on the other hand, they love the flowers of lavender and therefore like to fly to them as a feeding place. Lavender is therefore also known as bee pasture. If you like both honey and the aroma of lavender, then you should definitely check out lavender honey* try * hmm * jamm * jamm * ...
Butterflies also love lavender. This year (June 2018) I saw a lot of cabbage whites fluttering from flower to flower.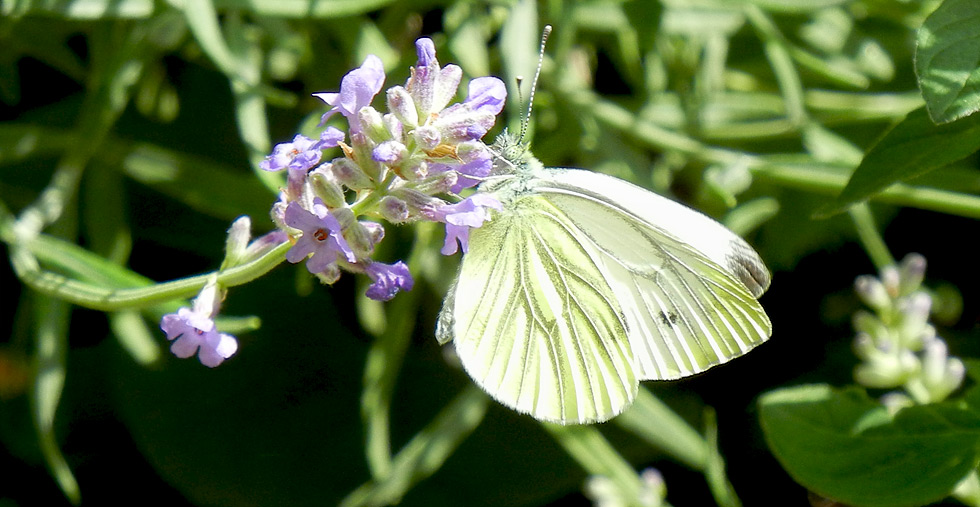 Cabbage white butterfly (white butterfly) on a lavender flower in June 2018
But lavender is also ideal as a border in the vegetable garden, as a fragrant low hedge or simply in the middle of the flower bed. Of course, it shouldn't be missing on a herb spiral either ...

Link tips: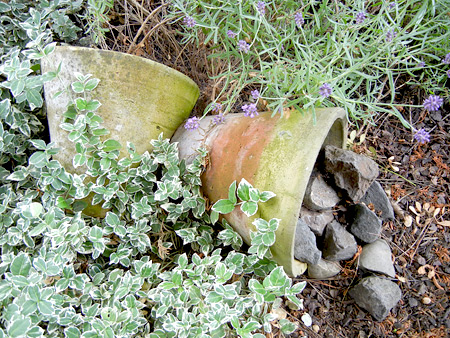 Creeper and lavender

lavender prefers dry, well-drained soil in a warm and sunny spot.
In winter, lavender can handle temperatures as low as -15 degrees. In particularly cold winters, you should cover your lavender plants with brushwood or straw. If he is exposed to long-term waterlogging in winter, this is usually his downfall.
Depending on the type of lavender, the flower spikes shimmer in a wide variety of colors. From white to pale pink to strong purple and blue tones.
The following types of lavender are particularly easy to care for:
Special demands on the floor:
This plant prefers a more alkaline soil. You can find out here how you can determine the pH value of your soil.
Tips and advice on cultivation / propagation
Lavender is easiest to get through in summer or late spring flowerless, soft head cuttings multiply. This is the best way to ensure that all plants develop evenly and correctly, which is usually desirable for a hedge planting.
But if you prefer to grow only individual lavender bushes, e.g. for planting in pots, then you can easily grow lavender from lavender seeds* grow yourself. The Germination time at temperatures around 18 degrees is approx. 3 to 4 weeks. It is best to grow the lavender plants in the greenhouse, in the glazed cold frame or in the house on the windowsill. In early summer you can plant the young plants that have already been pricked out in the bed.

Cutting tips
You can cut the faded ears of lavender out of the bush immediately after flowering.

lavender grows bushier if you prune it vigorously at least every 2-3 years in spring - preferably in April. However, you should make sure that you do not cut the lavender back into the already lignified parts, because then it usually no longer sprouts again.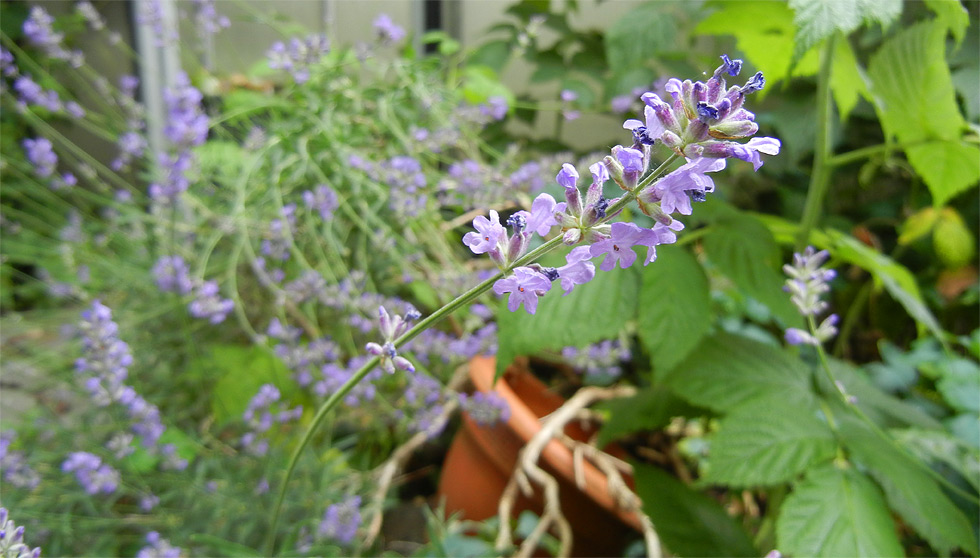 Old, overgrown lavender wood in front of our greenhouse ...
Personally, I have never managed to keep compact, bushy lavender bushes in the long term* to keep. For me, the lavender bushes lignify with age and then take on interesting intergrown shapes. But then one can no longer speak of bushy growing. However, I suspect that it could be because I just haven't gotten the right variety so far? For example, my neighbor's lavender variety Lavandula angustifolia 'Essence Purple' grows* as a bed border and it just looks gorgeous. Maybe I'll try this strain this year too. I would like to plant lavender at the feet of my rose bush in the front yard.
If you have the Flowers for fragrance purposes want to dry, then you should cut them in summer as soon as they open. If, on the other hand, you want to dry the herb - i.e. the leaves - of the lavender, then you should cut it BEFORE flowering, as it then has a higher content of essential oils than during or after flowering.

What does an asterisk after a link mean?
*) This link is a so-called affiliate link. That means, the link leads you to one of my partner programs. If you order something there based on this link, I will receive a commission from my partner as a thank you for this product recommendation (advertising). Of course, this has no effect on the price for you. You support the maintenance, further expansion and maintenance of my website. Many Thanks :-)




Book Sources & Further Reading

back to top
---
Lavender - legend (explanation of symbols / location requirements):
| | |
| --- | --- |
| | needs a place in the sun |
| | blooms purple from June to September |
| H | reaches a height of 30 to 90cm |
| | evergreen |
---
© botanio.de & licensors. All rights reserved. All images and texts on this site are the property of their respective owners and may not be copied or used in any other way without their consent. Photo credits, see: imprint