How do power supplies work in PCs
What is a power supply? And how does it work?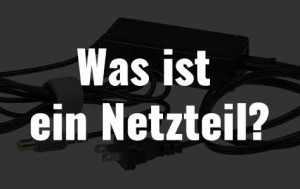 You have probably already asked yourself: What is a power supply unit? And how does it work?
You can find out in this article. We explain the tasks of a power supply unit, the structure, different variants and where power supply units are used everywhere.
What is a power supply?
The power supply unit represents the heart of your computer, as it has the task of supplying all components with enough power. To do this, you need to know that the power from the socket is direct current. However, the computer needs so-called alternating current. The power pack is a "transformer" which transforms the direct current from the socket into the required alternating current.
If you look at the structure of a PC power supply, you will find that it has many individual cables that have different connections. This is because almost every component in a computer draws its electricity from the power supply unit. However, since not every component requires the same amount of current and voltage, the power supply converts the current and voltage for each individual cable beforehand. If the ATX plug would fit into the CPU slot, the processor could break down because it was exposed to too high a voltage / current. For this reason, among other things, there are different connectors to avoid such errors.
Then a distinction is made between modular and non-modular power supplies. The difference here is that you can remove superfluous cables with modular models. This saves space and improves clarity and cooling.
Non-modular power supplies are the opposite, i.e. power supplies in which all cables are firmly soldered and cannot be removed.
In addition to PC power supplies, there are of course many other power supplies, such as for cell phones, televisions, kitchen appliances, laptops, research equipment, and much more ...
Power supplies for such devices work very similarly and are also transformers, i.e. current converters. They usually only differ in their design: In practice, a mobile phone power supply unit does not have a variety of cables with different plugs like a PC power supply unit. A power supply unit for research purposes can also have completely different connection options.
However, today we have limited ourselves to the PC power supply and hope that we could clarify the question "What is a power supply".
If you like it a little deeper, we can recommend this Wikipedia article to you!
The different cables