Enlarge pond construction / existing "pond"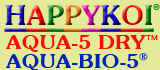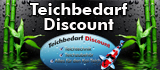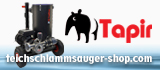 Hello dear community,
after a long back and forth, I was able to persuade my friend to finally enlarge the existing "pond", also for the sake of the fish
.
Want to help him with the project, I had read in a little bit, but of course certain things are a bit difficult to master or plan on your own without experience.
The current size is 5x3x0.70 (so nothing, therefore "pond") and should be increased to approx. 6x3x1.50-2m.
Would someone agree to help us with the project, at least with the planning, (technology etc etc) what would be possible / best on site ?!
That would be great.
The whole thing would be in Mammendorf, so near Munich and the surrounding area.
Would of course come to pick you up too!
Body and well-being would of course be taken care of!
Thanks in advance.
Greetings Erkan
Hello Erkan,
unfortunately I live far too far away
what should the project look like? Gravity or rather the pumps var.?
And when should the project start?
Is there already a rough plan?
VG Pierre
Hi Pierre,

Pity :/

Well, really not, just thought that it would be best to discuss this with someone on site who has experience and what would be best.
We have already looked at a few things with pond planning, but somehow the know-how is missing.

Think with gravity ...

Best as soon as possible ...

Greetings Erkan