Healthy punch recipes for cozy winter days - AOK Vigozone
Reading time 3:00 min Share per
If you come into the apartment from outside in winter, there is nothing better than a hot drink with which you can make yourself comfortable in the warm. If you want to spend a cozy evening with friends after the Christmas market or plan the evening program inside because of the wet and cold weather, you can indulge in our simple punch recipes.
Healthy punch ideas: It all depends on the ingredients
Mulled wine, cocoa and punch with alcohol contain a lot of sugar. Of course, that doesn't mean that you can't indulge yourself on the go, but especially at home you have the choice and can easily do something good for your body and enjoy it healthily.
Our punch recipes contain neither alcohol nor added sugar. With the sweetness of pure fruit juice, the punch will still be pleasantly sweet. In addition, the punch traditionally contains spices, which provide the right Christmas feeling with a great aroma.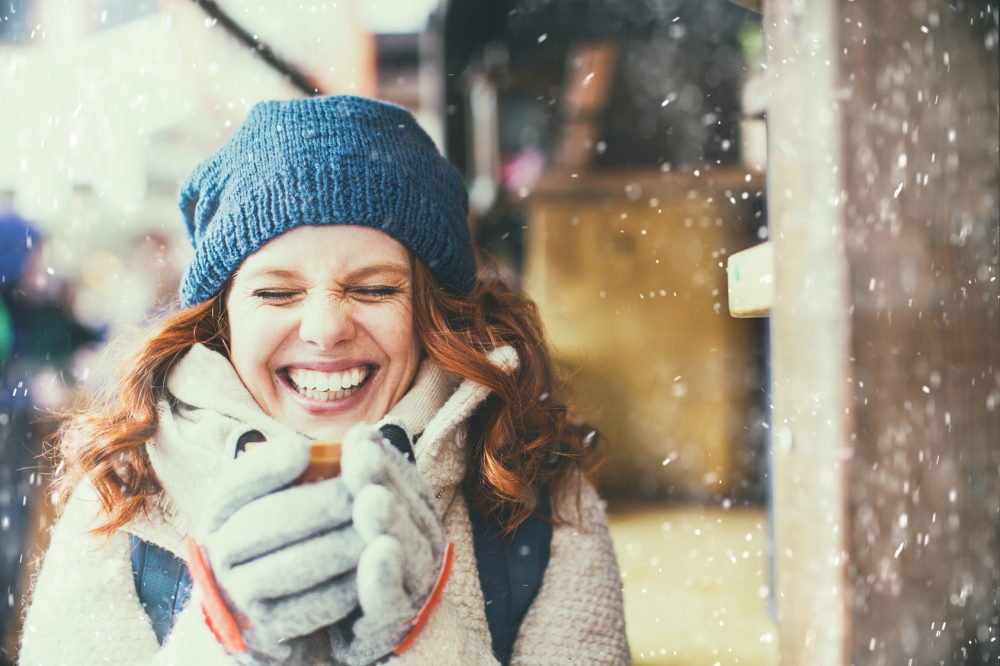 3 quick & tasty punch recipes for cold winter days
Christmas fruit punch
Ingredients:
0.5 liters of fruit tea
0.25 liters of naturally cloudy apple juice
0.25 liters of red grape juice
1 cinnamon stick
6 cloves
Preparation:
Prepare 0.5 liters of fruit tea of ​​your choice in a saucepan, then add the apple and grape juice and heat the whole thing together with the cinnamon stick and the cloves.
Take it off the stove and then let the punch sit in the closed pot for about two hours. Then take out the spices or pour the punch through a sieve. Before drinking, the punch can simply be warmed up again in the pot.
Sweet gingerbread punch
Ingredients:
600 ml cherry juice
250 ml currant juice
4 teaspoons of gingerbread spice
3 teaspoons of agano syrup
4 organs
1 lemon
Preparation:
Heat the cherry and currant juice together with the gingerbread spice and agave syrup. Squeeze the oranges and lemon and add the juice. Let sit on low heat for 15-20 minutes. Then the punch is ready to be enjoyed.
Chai apple punch
Ingredients:
500 ml chai
250 ml apple juice
250 ml orange juice
1 cinnamon stick
1 lemon
2 tbsp agave syrup
1 apple
Preparation:
Cut the apple into small pieces and fry it briefly in a saucepan. Then add the apple juice and the orange juice as well as the cinnamon stick. Prepare 500 ml of chai separately. You can use either bags or loose tea for this. Then put the tea in the pot. Squeeze the lemon and then add the lemon juice and agave syrup to the pot as well. Let the whole thing stand over low heat for 30 minutes. Now just take out the cinnamon stick - done!